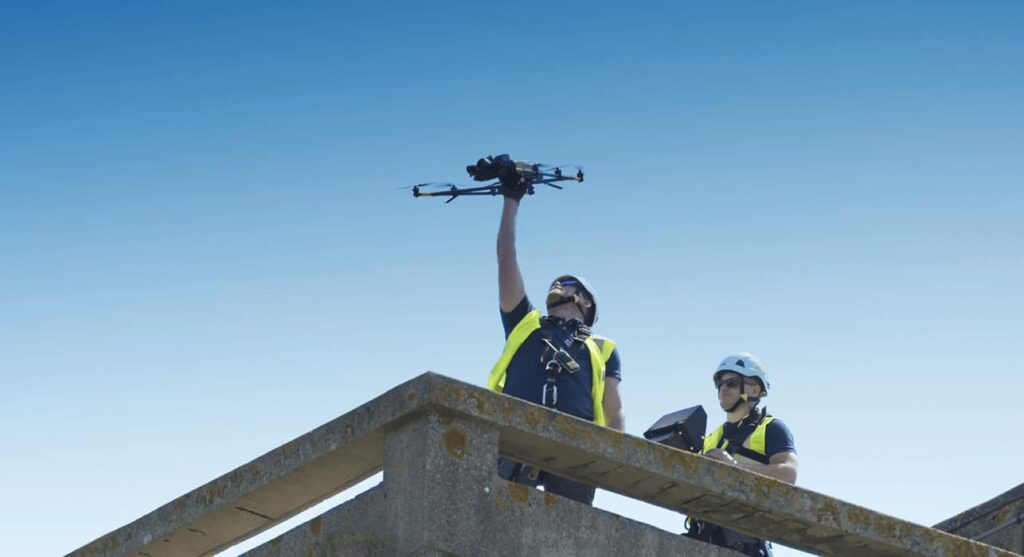 Flock has partnered with leading aviation underwriter Sompo International, allowing drone pilots and operators across Europe to access EASA-compliant commercial drone insurance in minutes.
The partnership, which comes as part of Flock's continued global expansion, allows operators in the UK, Austria, Belgium, Bulgaria, Czechia, Denmark, Germany, Ireland, Italy, Luxembourg, Malta, Romania, Estonia, Finland, Latvia and Norway to generate instant insurance quotes and purchase policies online. According to Flock, this list of territories will continue to grow as its Enterprise team works with larger operators in other global regions such as Kenya, Malaysia and South Korea.
This new offering supports the expanding unmanned aerial vehicle (UAV) industry by increasing the availability of critical insurance needed for emerging applications such as drone cargo deliveries, flying taxi services and events featuring drone swarms. Flock is the first specialist insurer to offer custom policies tailored to these use cases.
Flock has also recently introduced Flock Fridays, a new online show featuring interviews with leading-edge companies operating in the drone industry.
Julian James, CEO of International Insurance at Sompo International, commented: "At this time of significant change across the business landscape, insurers, brokers and disruptors need to work together to develop innovative responses to a raft of emerging and evolving risks. Drones have multiple applications and are set to transform a range of industries from e-commerce to risk management and crisis response. The sheer breadth of applications means the global commercial drone market is expected to be worth in excess of US$40 billion by 2025. Flock is a market leader in this sector with tremendous potential; it has a proven business model utilising a transferable and scalable technology that has already delivered unique products and an impressive growth story."
Ed Leon Klinger, CEO of Flock, said: "By combining Flock's data-driven approach to risk with Sompo International's significant expertise and established global distribution networks, this partnership marks an important milestone in the evolution of drone insurance globally. Vehicles are increasingly connected, autonomous, and powered by real-time data. At Flock, we're building insurance products to accommodate for this new world and so it was vital to partner with an underwriter that shares our ambitious vision."
Andrew Metcalfe, Senior Vice President of London Market Aerospace Insurance at Sompo International, stated: "The increasing use of automation will be a key factor in the development of transportation in the future. Flock's technology platform has the ability to deliver significant benefits, including the real-time use of data to provide insight into developing efficient operations and enhanced safety management systems, increasing the operational footprint of Unmanned Aerial Vehicles."