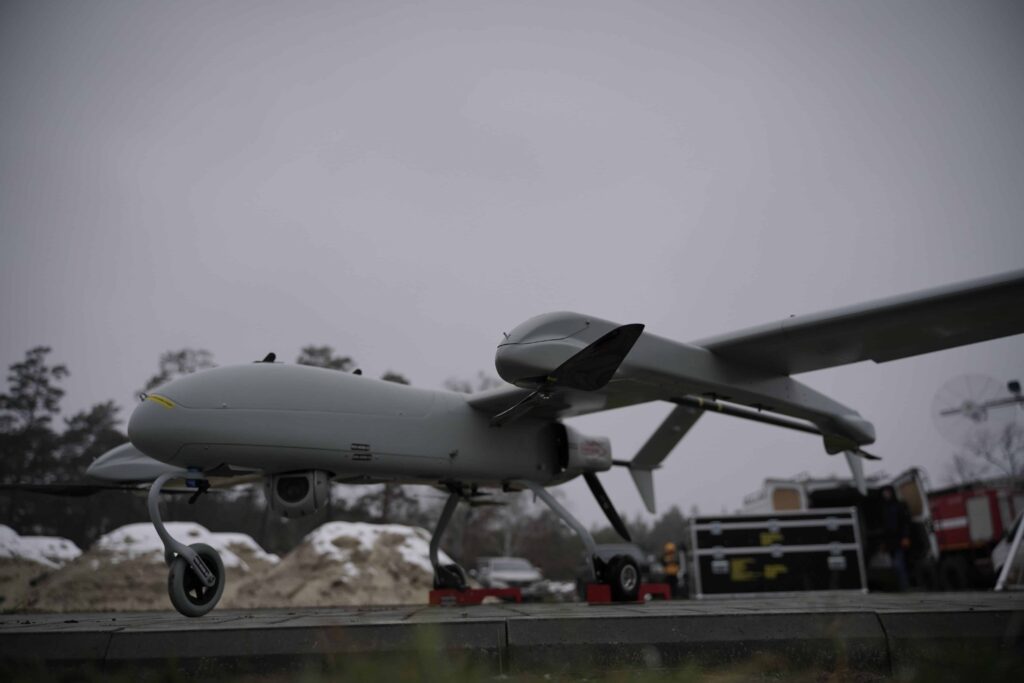 UKRSPECSYSTEMS has recently conducted demonstration flights for foreign government representatives with its PD-2 UAS (unmanned aerial system). The company's new modular platform can be configured either as a VTOL (vertical takeoff and landing) or a fixed-wing aircraft, allowing operators to take advantage of the unique properties of either configuration to suit the mission at hand.
The UAS, which is the successor to UKRSPECSYSTEMS' combat-proven PD-1 platform currently in service with the Ukrainian Armed Forces, also features a newly-designed ground control station (GCS). This gives operators the ability to control two UAVs from one station, as well as to retransmit Full HD video and telemetry from one PD-2 to another and then back to the ground control station.
The video below shows part of the demonstration, which was performed with a PD-2 in each configuration.