uAvionix, a leading developer of safety solutions for the unmanned aviation industry, has partnered with Unmanned Systems Technology ("UST") to demonstrate their expertise in this field. The 'Platinum' profile highlights how their low-SWaP (size, weight and power) TSO-certified and uncertified avionics can be used for civil and military unmanned aerial systems (UAS).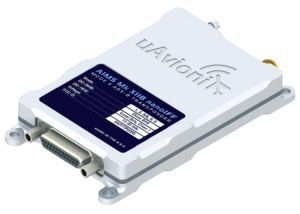 ZPX-B is the world's lowest-SWaP Combat ID and Air Traffic Control surveillance transponder. Designed to satisfy IFF Transponder, Mode S, and ADS-B requirements, ZPX-B allows tactical UAS to operate in both battlefield conditions and controlled civil airspace.
The secure system can be combined with a micro-crypto appliqué for the latest NATO Mode 5 encryption capabilities. Options include an integrated ADS-B receiver and ethernet connectivity.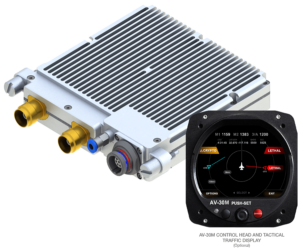 ZPX-C is a low-SWaP Combat ID and Air Traffic Control surveillance transponder with diversity designed to satisfy Identification Friend or Foe (IFF) Transponder and Automatic Dependent Surveillance–Broadcast (ADS-B) requirements.
Featuring antenna diversity appropriate for Group 4 and 5 UAS and ADS-B IN for Detect and Avoid (DAA) functionality, the secure system can be combined with a micro-crypto appliqué for the latest NATO Mode 5 encryption capabilities.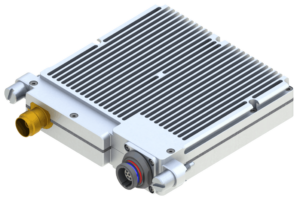 ZPX-R is a passive Mode 5 Identification Friend or Foe (IFF) and Automatic Dependent Surveillance–Broadcast (ADS-B) receiver system that provides situational awareness of both civil and military aircraft on the battlefield or in civilian airspace.
With a low SWaP footprint, it is ideal for airborne and shipboard deployments, as well as UAV ground control stations and permanent infrastructure. When integrated with a compatible crypto appliqué, it receives and decodes Mode 5 Level 2 squitters.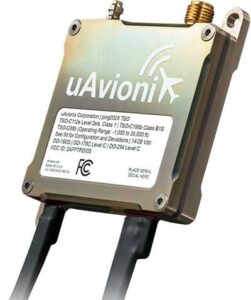 ping200X is a FAA TSO (certification-pending) Mode S ADS-B OUT transponder for UAS. Enabling airspace access, regulator, and Air Navigation Service Provider (ANSP) acceptance worldwide, ping200X enables aircraft to be detected by Secondary Surveillance Radar (SSR), Traffic Collision Avoidance Systems (TCAS), and ADS-B IN receivers.
Compact and light, ping200X is a Level 2els, Class 1 transponder small enough to fit on Class 1 and 2 sUAS. At only 50 grams, the ping200X transponder delivers 250 watts of transmit power while drawing only 1.5 watts.
ping200X is easily integrated with a wide range of drone autopilots for dynamic control from the ground control station (GCS), with an industry-standard serial protocol and physical protocol converters for broader adaptation. The unit can also be integrated as a "set-and-forget" payload paired with the uAvionix mini-controller.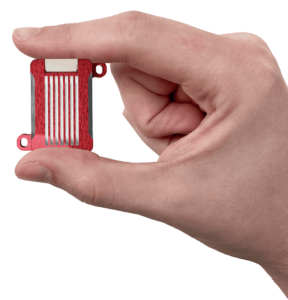 pingRX Pro is a dual-band ADS-B receiver purpose-built for professional UAV Detect and Avoid (DAA) applications. Capable of tracking aircraft on both 978MHz and 1090MHz, the rugged aviation-grade solution provides superior performance and flexibility for any UAS application, enabling BVLOS approval around the world.
Featuring a maximum range of nearly 100 times that of any competitive solution, pingRX Pro provides true 360×360 awareness, tracking any potential threats at all times and capable of handling up to 100 aircraft simultaneously. PingRX Pro can be easily integrated with Ardupilot and PixHawk-based drone autopilots, requiring only a few lines of code to be launch-ready.
pingStation 2 is a dual-band (978MHz and 1090MHz) ADS-B receiver designed for both permanently-mounted and roaming applications. It provides ground, surface, or low-altitude ADS-B surveillance within line-of-sight of the antenna up to 200NM away. Multiple pingStations can be networked together to provide a wide area low-altitude surveillance capability.
The integrated GPS receiver provides position and precision time-stamping for multilateration and messaging. Data messages are available in multiple formats for easy integration into custom applications. The robust unit, housed in an IP67-rated protective enclosure, provides easy mounting and installing, requiring only a single Power-Over-Ethernet (POE) cable for power and data communications.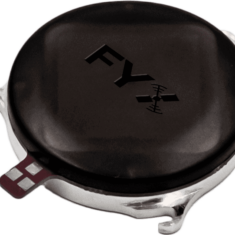 truFYX is a TSO-C145e certification-pending GPS receiver providing high-integrity aviation-grade position source data for drone autopilot and ADS-B systems. With reliable performance far exceeding that of a consumer-grade GPS, truFYX is ideal for a range of critical UAS applications such as UAM (urban air mobility), precision agriculture, and search and rescue.
The flexible GPS receiver leverages the same advanced fault detection and exclusion technology used by thousands of manned aircraft around the world. truFYX has been designed to adapt with the growing UAS industry and satisfy current and future regulations and mandates. The device has been developed to DO-178 and DO-254, tested to DO-160G environmental standards, and manufactured in an FAA-approved facility.
truFYX weighs just 20 grams and can be easily integrated into almost any drone configuration. It uses industry-standard NMEA or MavLink protocols and is compatible with a wide range of UAS autopilots.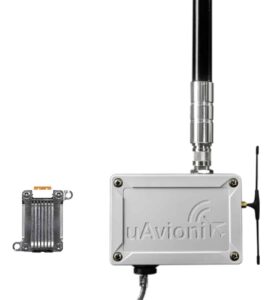 microLink is a Beyond Visual Line of Sight (BVLOS) Command and Control (C2) drone data link radio specifically designed for long-range mission-critical applications and UAV operations. The FCC (U.S.A.) and IC (Canada)-approved high-integrity avionics solution consists of two radios, each with their own external antenna for enhanced reliability, range, and signal blockage protection.
The GPS timing-synchronized datalink utilizes advanced frequency-hopping techniques to protect against external interference, using the full 902 – 928MHz spectrum range. Performance can be optimized even further by pairing microLink with the skyStation Ground Radio System (GRS), which multiplies effective range to 12 miles line-of-sight and can be mounted on a GCS or on permanent infrastructure.
To find out more about uAvionix and their transponders, receivers and datalinks for civil and military UAS, please visit their profile page:
https://www.unmannedsystemstechnology.com/company/uavionix-corporation/