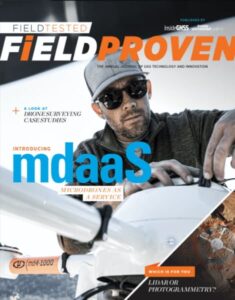 Microdrones has made the second digital edition of the company's 2020 Field Tested Field Proven journal available to download for free. Field Tested Field Proven is an annual drone surveying equipment and technology journal targeted towards surveying and geospatial professionals, and features a variety of case studies, user applications, technical articles and other information.
Click here to download the journal from Microdrones' website
The journal includes:
Information on the new Microdrones as a Service program, a customizable rent-or-own model that for survey equipment and data processing
Insight from experts into LiDAR and photogrammetry technologies and when to use each
A deep-dive into Microdrones' newest systems and how they address user requirements across a variety of industries, enhancing mission performance and efficiencies
To find out more, download the free copy of Field Tested Field Proven from Microdrones' website.