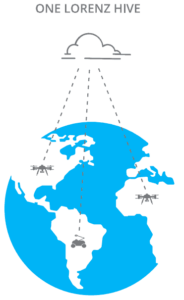 Lorenz Technology, a specialist developer of hardware and software solutions for smart drone and robotics operations, has partnered with Unmanned Systems Technology ("UST") to demonstrate their expertise in this field. The 'Gold' profile highlights how their solutions enable intelligent automation and real-time collection, streaming, processing and sharing of data for UAVs (unmanned aerial vehicles) and UGVs (unmanned ground vehicles).
The Lorenz Technology solution allows users to manage multiple UAVs and UGVs in different locations around the world, with easy mission planning and automated data collection. Powerful edge computing and AI capabilities enable intelligent data analysis and recognition of potential incidents in the real-time video stream.
The all-in-one solution consists of the Lorenz AI-Link, a compact computing device that can be easily mounted to a drone or ground robot, and the Lorenz Hive, a powerful cloud-based software platform that provides a wide variety of advanced features for efficient mission planning and data management.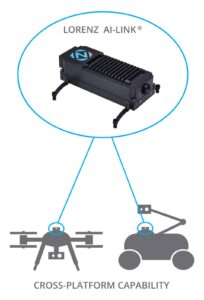 The Lorenz AI-Link is a lightweight supercomputer that can be easily interfaced with UAVs and UGVs, providing powerful edge computing, on-board data processing, and the ability to stream data directly to the Lorenz Hive cloud platform with a latency of less than half a second. The system features 4G connectivity for easy planning of autonomous routes and instant data upload to the cloud.
Built-in state-of-the-art artificial intelligence allows users to train drones and robots to perform pre-planned routes and intelligently detect and respond to incidents, identify objects and track assets. Lorenz AI-Link is compatible with MAVLink, DJI's OSDK, or ROS (Robot Operating System). The IP54-rated weather-resistant unit can also be interfaced with a variety of sensors such as RGB and thermal cameras and gas detectors.
The Lorenz Hive is a cloud-based software platform with an intuitive web portal that allows users to simultaneously manage multiple UAVs and UGVs at multiple locations. Connecting seamlessly to the Lorenz AI-Link, it provides efficient route planning and data collection, real-time video streaming to multiple users, and a variety of other useful functions for mission planning and data management.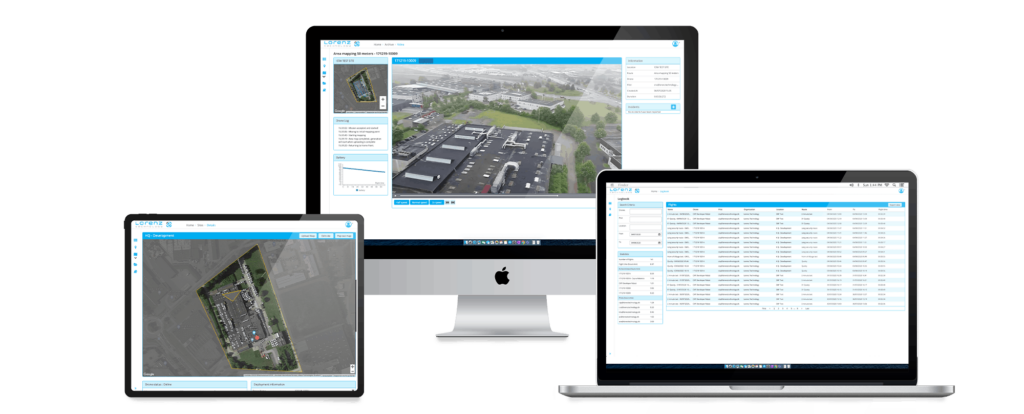 Accessible from anywhere, Lorenz Hive can automatically archive any kind of data for easy retrieval and further processing. Videos can be analysed for incidents and specific focus areas, with the ability to set custom alarms and generate downloadable reports and other structured documentation.
Lorenz Hive features automatic drone logbook keeping, providing a useful overview of all completed tasks with operator, date, location and other data automatically generated for each flight. Drone geofencing can also be enabled within user-defined perimeters, making automated inspections smoother and easier.
To find out more about Lorenz Technology and their solutions for smart drones and robotics, please visit their profile page:
https://www.unmannedsystemstechnology.com/company/lorenz-technology/