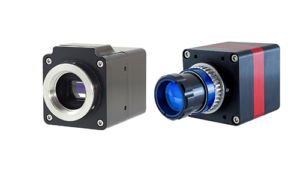 Raptor Photonics has selected S M Creative Electronics Ltd (SMCEL) to distribute the company's full range of camera solutions in India. The ISO (9001-2015) certified SMCEL is a distributor and value-added reseller of components and sub-assemblies in a variety of technology market segments. The company is a key supplier to space and defense contractors in India and has also worked with academic institutions, R&D departments, and company laboratories across the country.
Raptor is a developer of SWIR (short-wave infrared) and EMCCD camera technologies for low-light imaging and surveillance applications. The highly customizable and flexible camera platforms are ideal for OEMs and system integrators, and have been used around the world by leading aerospace and defense companies for UAVs (unmanned aerial vehicles), UGVs (unmanned ground vehicles) and other robotic platforms.
The SWaP-optimised imaging solutions are built to military-grade MIL-STD-810F and MIL-STD-704F standards, and are designed to operate in harsh environments under extremes of shock, vibration, temperature and EMI.