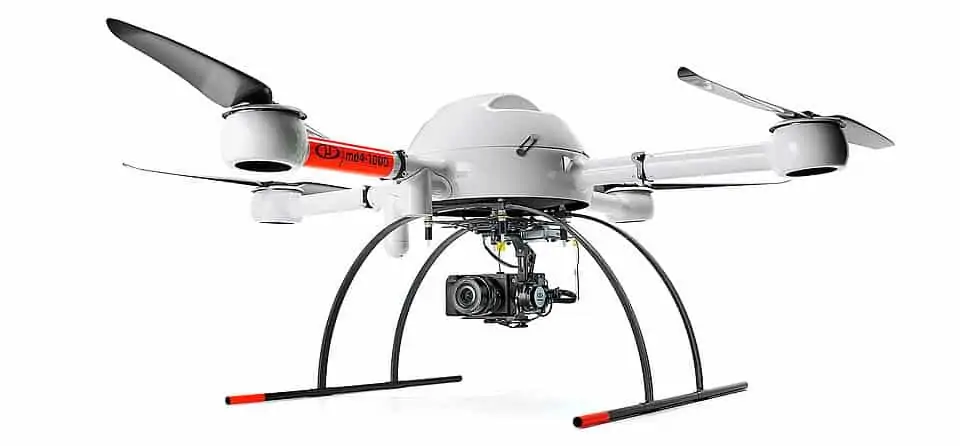 Microdrones has selected UK-based Drone Pilot Academy as an authorized distributor of drone surveying equipment throughout the United Kingdom and Ireland. Drone Pilot Academy is a CAA (Civil Aviation Authority)-accredited training provider and commercial drone retailer, and offers a variety of pilot, surveying, and mapping training courses for both commercial and recreational drone operators.
Drone Pilot Academy will offer Microdrones Integrated Systems that include everything commercial users needs to get started with UAV surveying and mapping, including the drone, the sensors, and the software and hardware. In addition, the company will offer the Microdrones as a Service (mdaaS) sales model, which provides convenient hardware and software packages at affordable monthly payment and rental options.
Drone Pilot Academy's courses include PfCO (Permission for Commercial Operations) CAA drone training, surveying, thermal detection, safety, video editing, a drone cinematic masterclass and customized training courses. The company's instructors are all ex-military aviators with a wealth of experience in training and instruction to help guide customers through both commercial courses and practical flight training.
James Ixer, Managing Director of Drone Pilot Academy, first took notice of Microdrones during a CAA training course for one of their customers. He commented: "We experienced the seamless Microdrones workflow, from the ease of mission planning with mdCockpit to reliable flight performance, and the end results of possessing and visualizing the data. At the end of the day, the data, combined with the mdaaS sales model, is what really sold us. Previously, drone LiDAR solutions were prohibitively expensive for most mainstream operators due to the large capital outlay required. We were drawn to Microdrones when we saw the mdaaS Rent-It option that allows customers to maximize their cash flow with manageable monthly payment options
Ben Evans, Drone Pilot Academy's Business Development Manager, said: "Having a training academy means not only can we supply the drone but we can get them the appropriate qualifications and exemptions to integrate and operate the microdrones fleet into their business model. We're ready, willing and able to conduct demos throughout the UK at a location of convenience for prospective clients."
David Pendrill, the Microdrones regional sales manager for Northern Europe, stated: "These guys are going to be able to offer the best of both worlds. With their vast experience training drone pilots combined with the ability to offer advanced drone surveying equipment from Microdrones they'll be able to demonstrate to customers how easy it is to adopt the Microdrones workflow and create new business opportunities."