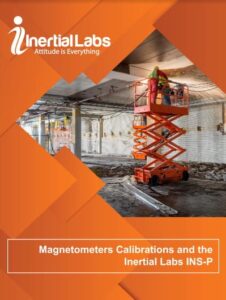 Inertial Labs has released a technical article outlining the role of magnetometers in inertial navigation systems (INS) and the various methods of magnetometer calibration employed by the company. The different calibration methods are designed for specific applications that require different pitch and roll ranges or defined calibration environments.
Download the full article here
Magnetometers measure the direction, strength, or relative change of a magnetic field at a particular location. They are used in INS to improve the attitude estimation for platforms such as UAVs (unmanned aerial vehicles), and can also aid navigation in GNSS-denied environments.
The article covers:
Early magnetometer technologies
The use of magnetometers in INS
Applications of magnetometers, including LiDAR for construction site mapping, indirect georeferencing and GNSS-denied navigation
3D calibration for platforms that can operate in full heading, pitch and roll ranges
2D-2T calibration for applications where systems need to operate in full azimuth range but with limited range of pitch and roll angles
2D calibration for systems that operate in full azimuth range but with very small pitch and roll angles
VG3D/on-the-fly calibration for objects such as drone payloads that can operate in full heading, pitch and roll ranges
Magnetometers are an essential component of high-performance inertial navigation systems, and Inertial Labs provides a wide variety of calibration methods for a range of applications. To find out more, read the full article here.