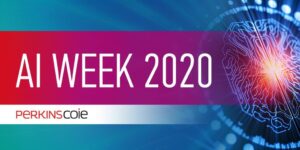 Leading international law firm Perkins Coie will be hosting a week of webinars focused on Artificial Intelligence and the many benefits and regulatory challenges associated with enterprise AI integration and deployment.
The Perkins Coie team of AI, Machine Learning & Robotics practising attorneys, will be discussing the key issues surrounding artificial learning during AI Week 2020 – a week-long series of podcasts and CLE webinars, covering such topics as:
Algorithmic Bias and Data Visualization
Evaluating and Resolving Challenges at the Intersection of Standard-Setting and Fast-Developing Technology
Emerging Copyright, Trade Secret, and Trademark Issues in AI
Staking Your Claim To AI Innovations.
The event also features the release of AI Speaks a podcast featuring Perkins Coie's AI Group attorneys and other thought leaders, as they discuss a range of timely topics and provide valuable insights on how AI is impacting key industries.
Perkins Coie is renowned for working alongside global tech companies, OEM's and emerging technological concerns and for achieving extensive legal success in the fields of aeronautics and unmanned technologies.
"Companies around the world are exploring ways in which AI can improve functionality, speed and productivity as well as unlock greater returns on investments. As a game-changer across a number of industry verticals, AI is helping our clients turn consumer data into actionable insights." – Perkins Coie AI, Machine Learning & Robotics Team.
The AI Week series of informative webinars coincides with the launch of the AI Speaks podcast on October 5, 2020 and will run til October 9, 2020.
Register for all or individual webinars here: AI Week 2020