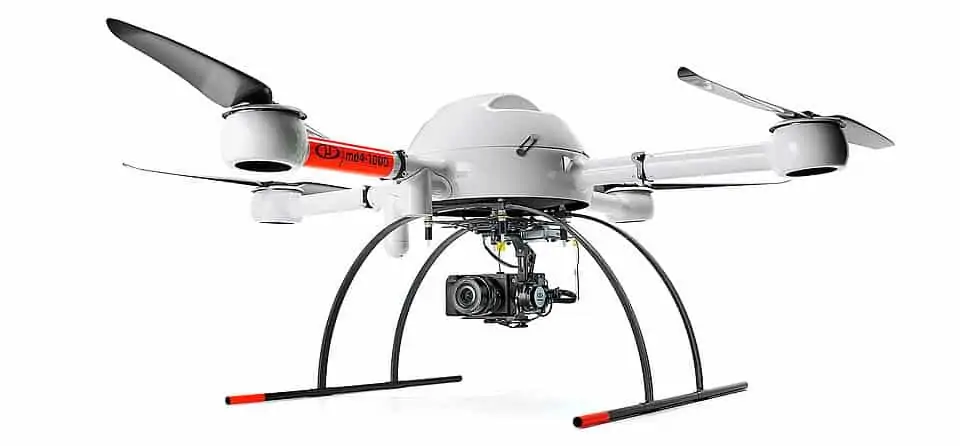 Microdrones has selected logistics automation and geospatial intelligence specialists MODUS (Mapping Operations and Data Unmanned Solutions) as a new distributor for the US Southwest Region and also as a US government sales specialist.
MODUS, which develops solutions to reduce the cost of transporting sensors and cargo and increase business intelligence, will now offer Microdrones Integrated Systems – complete drone LiDAR and mapping solutions consisting of unmanned aerial systems (UAS) with data processing modules specially adapted to those systems. The full solutions include a drone, a payload, and Microdrones' proprietary mdCockpit mission planning and control software.
MODUS has partnered with government agencies, research institutions, and leading manufactures to test and verify the accuracy and market viability of many currently available UAS. Their research is helping government and industry to build standards and develop contracts with small businesses to take advantage of drone mapping technology.
Dan Hubert, CEO and founder of Modus, commented: "The Microdrones product line, streamlined workflows, and interchangeable sensors will dramatically simplify our enterprise drone fleet management and fieldwork standardization. Our customers won't have to guess which drone, sensor, or processing software they need. Microdrone takes care of this in one neat, business-friendly package."
"Our speciality is working with traditional AEC and Engineering companies with little-to-no drone or GIS experience and helping them adopt digital drone data decisional processes. We are unique that we have over 12 top-level Geospatial data scientists and instructors, all with over 20 years' experience working at the national level, who understand drones, data science, and remote sensing technologies and how to commercialize them."
"We can remove the frustration and guess-work these companies have experienced with other drone manufacturers by offering a fully integrated UAV mapping system – especially now that Microdrones offers affordable renting and leasing programs. This means we can enable new customers to leverage the drone technology to scale their business while efficiently managing their cashflow."
Aaron Beach, the Northwest regional manager for Microdrones, helped facilitate the partnership between the two companies. "We have a great opportunity for a mutually beneficial relationship between MODUS and Microdrones. Their staff has the experience and know-how to help clients identify business opportunities and smartly integrate drones into existing enterprise workflows."