Auterion, a leading developer of software solutions for large-scale UAV (unmanned aerial vehicle) operations, has partnered with Unmanned Systems Technology ("UST") to demonstrate their expertise in this field. The 'Silver' profile highlights how the Auterion platform can enable simple, safe and fully integrated operations for enterprise drone fleets, manufacturers, and government agencies.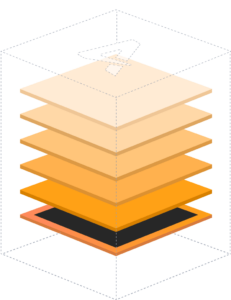 Auterion Enterprise PX4 is an enterprise-class operating system for commercial drones, based around the world's most widely used open-source UAV flight control system. Delivering advanced autonomy for multirotor, fixed-wing and VTOL drones, it features a fully-managed and supported distribution of the PX4 autopilot, as well as a variety of sophisticated features including autonomy capabilities, payload control, communications and system management.
Auterion Enterprise PX4 features a powerful Autonomy Engine that allows the drone's mission computer to use machine vision and AI for sophisticated collision prevention, obstacle avoidance, and accurate positioning in GPS-denied environments. Proprietary or third party applications can be easily deployed on Auterion-powered drones to leverage deep learning algorithms.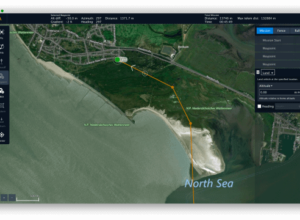 Auterion Mission Control allows users to plan and execute missions and analyze real-time imagery and data for multiple drones, using one app that runs on any laptop, tablet, or ground controller. Providing full control of any drone powered by Auterion, the powerful, intuitive software is constantly synchronized with Auterion Enterprise PX4 on the drone and Auterion Suite in the cloud.
Auterion Mission Control provides everything users need to plan and operate drone flights, including waypoints, surveying areas, scanning corridors, and Airmap services integration for airspace and UTM information. Onboard 4G LTE connectivity provides a live video stream overlaid with flight instruments, allowing operation of drone cameras for inspections or surveys from anywhere.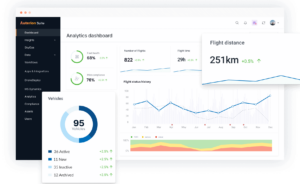 Auterion Suite is a cloud-based web application that provides easy management and monitoring of entire drone fleets from anywhere, giving users a complete real-time data picture of drones, flights and pilots. Maintaining constant synchronisation with Auterion Enterprise PX4 on the drones and Auterion Mission Control on the ground, Auterion Suite provides intuitive dashboard widgets and insightful visualizations, as well as easy integration with existing workflows via our powerful APIs.
Drones upload flight logs and sensor data automatically to Auterion Suite, allowing near real-time data access and analytics for individual vehicles or the entire fleet, and providing the ability to monitor fleet performance, pilot compliance and efficiency. Automatic software updates are also managed remotely, ensuring every drone is always fully up to date.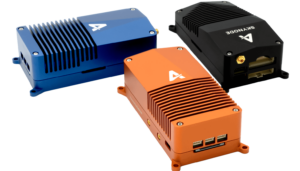 Skynode is a unified drone flight controller, mission computer and connectivity solution that powers multirotor, fixed-wing and VTOL drones with the Auterion software platform. Providing a fast-track to enterprise-ready drones, it significantly reduces the time and costs of proprietary hardware and software design and maintenance, allowing UAS developers to focus on delivering quality products.
Easy, flexible plug-and-play allows users to connect, remotely control and live-stream a wide variety of payloads, including depth camera for collision avoidance, FPV cameras for situational awareness, and more. Skynode is ideal for quick integration into prototypes, or as part of a final product. With off-the-shelf OEM units and licensed reference designs, both low and high-volume production can be catered for. The Auterion SDK allows deployment of proprietary apps and algorithms on board the Skynode mission computer.
To find out more about Auterion and their solutions for large-scale enterprise drone operations, please visit their profile page:
https://www.unmannedsystemstechnology.com/company/auterion/