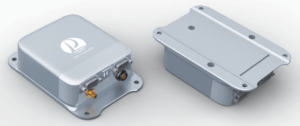 PolyExplore has entered into a strategic supplier agreement with Drone Major, who will add PolyExplore products and services to their global unmanned systems supplier capabilities.
Drone Major is a specialist advisor to businesses who wish to adopt unmanned systems technology such as UAVs (unmanned aerial vehicles), UGVs (unmanned ground vehicles), USVs (unmanned surface vessels) and UUVs (unmanned underwater vehicles). They advise clients on the possibilities of unmanned technology, the best solutions for their applications and where to acquire them, safe and effective implementation, and the establishing of through-life maintenance systems.
PolyExplore will provide solutions such as its high-precision Polynav 2000 GNSS/INS and its aerial and mobile HD mapping systems, allowing clients of Drone Major to take advantage of the benefits of implementing integrated drone technologies into their business, generating new opportunities and driving the growth of the industry.
Drone Major supports the drone industry in many ways, encouraging thought leadership and providing support to regulators through the development of initiatives such as the Drone Delivery Group and investment in the development of standards through the British Standards Institution (BSI) and the International Organization of Standards (IOS).