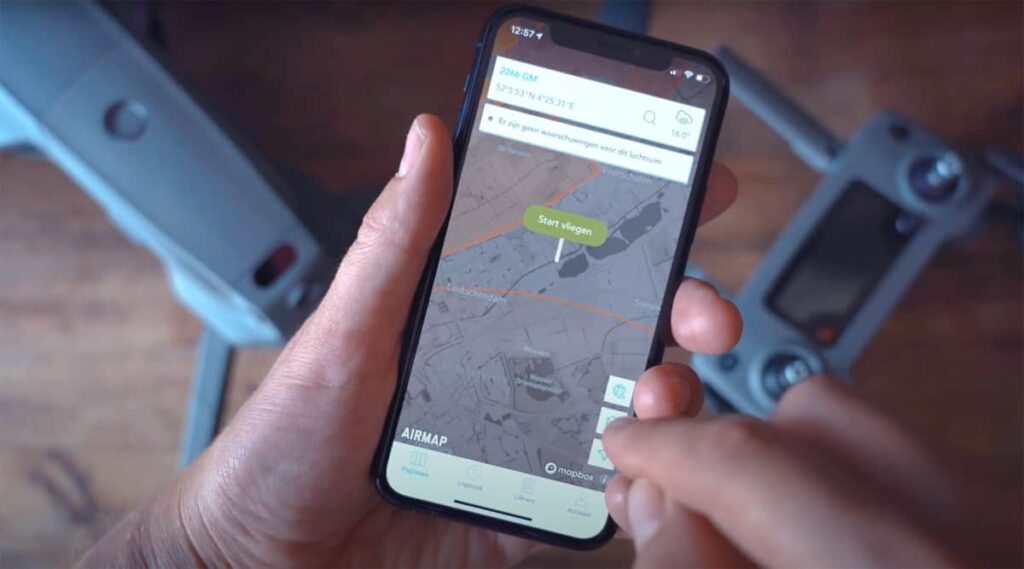 AirHub has launched its new all-in-one management app for professional drone pilots, which provides flight preparation support, control of DJI drones, automatic flight data logging, and a variety of other advanced features. The app is available for both iOS and Android.
The app is based around a multilayered interactive map showing no-fly zones and providing an overview of the current and expected weather conditions. Flights can be planned by marking intended areas and adding additional information such as notes, consent forms and documents. Specifics of drones, batteries and payloads can be added, and the full version of the app also features support for pre- and post-flight checklists.
Pilots using DJI drones can use the AirHub app to control them directly, with the same functionalities as the official DJI apps. This saves users from having to enter flight times manually, and also provides automatic saving of extra data such as the start and end battery percentages.
In addition to logging flights, the AirHub app can also store a large number of other data under the library tab in the app, giving a clear overview of all assets within an organization as well as important documents such as operational manuals or pilot and drone certificates. Organizations can designate teams and specific jobs such as pilot, observer and payload operator, and the app automatically switches to team mode in the case of an EVLOS (Extended Visual Line Of Sight) or BVLOS (Beyond Visual Line of Sight) flight.
Other features of the AirHub app include the ability to log maintenance activities, and to register and follow up on possible incidents within the organization.
The basic version of the AirHub app is free to download, with more advanced features requiring a subscription.