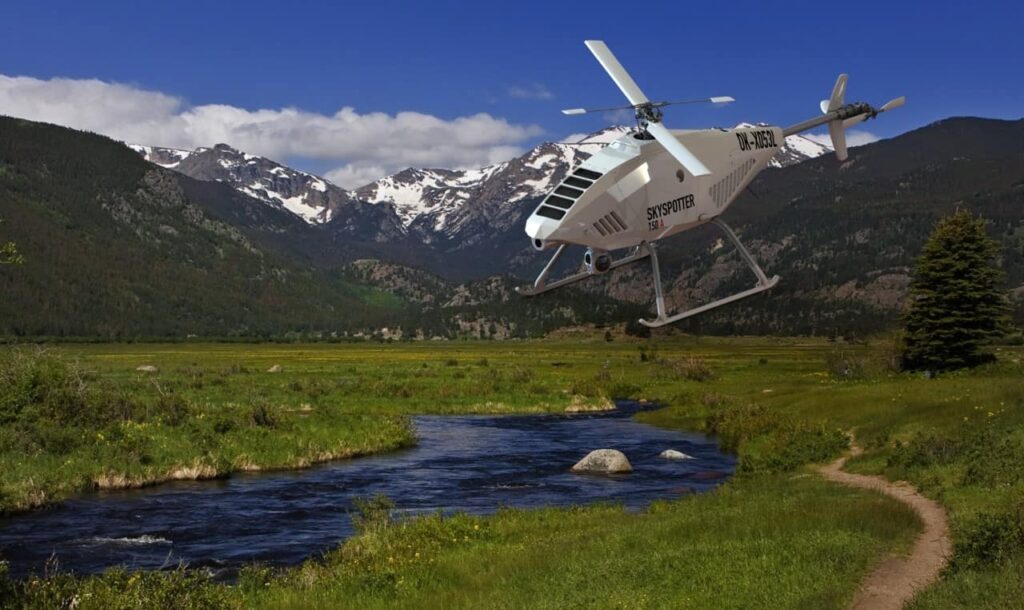 Mejzlik Propellers has confirmed that it has manufactured the rotors for the Skyspotter 150 autonomous helicopter UAV (unmanned aerial vehicle) manufactured by LIAZ a.s. Mejzlik is highly experienced in the manufacturing of large-sized and custom-shaped rotors and propellers, undertaking projects such as a 6m diameter propeller for a wind turbine.
Working from current drawings of the UAV's main and tail rotors, Mejzlik's technical team used their decades of carbon fiber blade manufacturing experience to develop a complete improved solution.
The helicopter's twin-bladed main rotor measured approximately 3.2m in diameter, a size that was manufacturable with Mejzlik's standard tooling and layering process, although some auto-rotation factors that are unusual for UAV propellers had to be considered. After several prototyping iterations, the team developed an internal structure using a polyurethane core, and the final propellers were lighter and sturdier than the original designs. LIAZ a.s. tested the new rotors on the Skyspotter 150 and provided excellent feedback on the new design.
Mejzlik, with their long history of propeller manufacturing for leading civil and military UAV manufacturers, is an ideal fit for the needs of the unmanned helicopter market. All manufacturing is performed in-house, allowing them to provide flexible customisation options for internal structure, external blade design and, testing requirements, and to maintain a superior level of quality.
Mejzlik can manufacture UAV helicopter blades according to a customer's 3D model, or have a new design created by their partner engineering company. Propellers are designed using mathematical models based on Blade Element Momentum and Vortex theory. The company is currently developing new software that will add rotor noise simulation and optimization.
Libor Horáček from LIAZ a.s. commented: "The Mejzlik team are helping us with the production of the main and tail rotors. They react quickly to our requirements which arose during testing. We are glad that we have found a partner who has so much experience with carbon fiber blades and can therefore guide us."