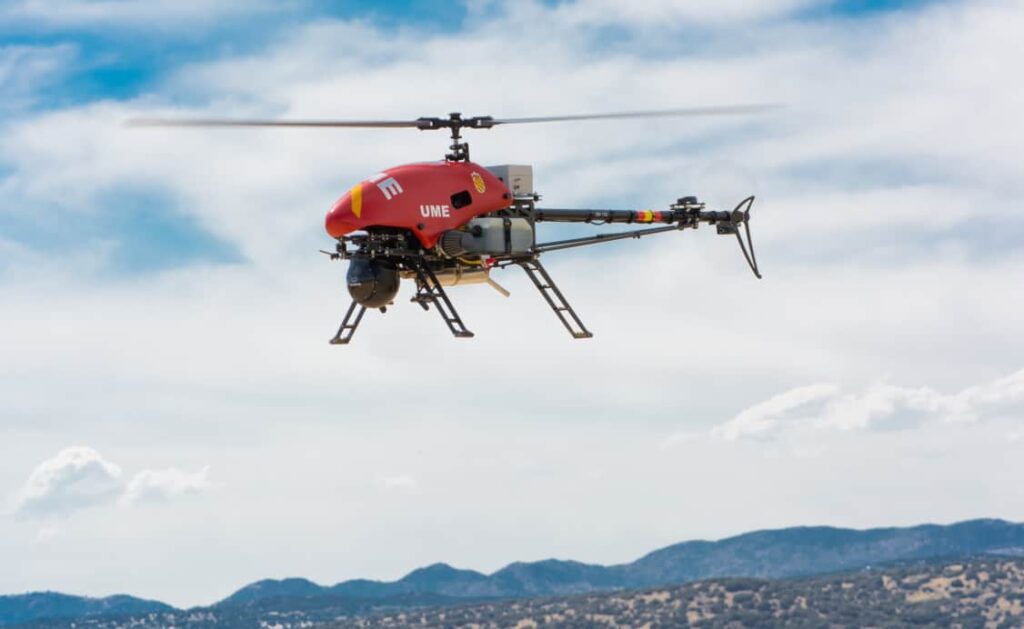 Alpha Unmanned Systems, a leading designer and manufacturer of helicopter UAVs (unmanned aerial vehicles), has achieved ISO 9001 certification. Based in Spain, Alpha has provided unmanned helicopters to clients in Europe, the U.S., and Israel.
The internationally-recognised ISO 9001 certification confirms the quality of Alpha Unmanned Systems' services and operations, as well as its customer focus, and attests to the ability of the company to deliver a final product that meets or exceeds the requirements and specifications laid out by international clients.
Alpha Unmanned Systems' Alpha 800 is a gasoline-powered NATO Class 1 tactical helicopter UAV designed for ISR (Intelligence, surveillance and reconnaissance) and ISTAR (intelligence, surveillance, target acquisition, and reconnaissance) missions such as target detection, identification and classification. With a flight endurance of up to 3 hours and a payload capacity of 3kg, the aircraft can be flown autonomously or in manual mode.
The Alpha 800 also features a fully autonomous autorotation capability that allows it to be safely landed in case of engine or tail rotor failure.
Eric Freeman, CEO of Alpha Unmanned Systems, commented: "Our goal as a UAV aeronautics company is to improve the efficiency and effectiveness of our entire value chain, and to transfer these improvements to our final products to help ensure ultimate client satisfaction."