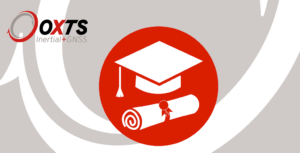 OxTS, a developer of inertial sensing solutions for UAVs (unmanned aerial vehicles) and robotics, has announced a series of online learning webinars.
Over the past three months, OxTS has presented over 100 webinars on a wide and varied range of subjects to thousands of businesses and students, providing an invaluable source of information. The webinars have covered real world challenges faced by their customers, such as overcoming challenging GNSS environments and mitigating error factors that can affect Pointcloud accuracy.
OxTS are pleased to announce that the webinar series has been extended and will cover topics closely related to survey and mapping applications, as well as automotive testing and autonomous vehicles.
With use cases for several applications including survey and mapping automotive testing and autonomous vehicles, a huge number of businesses rely on OxTS' Inertial Navigation System (INS) products daily.
OXTS commented:
"Consistent improvement and education are at the heart of everything we do at OxTS. With the current situation the world has found itself in, it was important for us to not to let it distract us from our mission.
Rather than sit back and wait for the crisis to pass, we embarked on an ambitious and sometimes challenging set of online learning webinars to help educate and reaffirm our position as one of the leading manufacturers of Inertial Navigation Systems."
The new webinar series is available here: OxTS Centre of Excellence Webinar Series – June
In addition, all previous OxTS webinars are available on-demand. Including webinars discussing best practises for using Inertial Navigations Systems on Mobile Mapping vehicles and also using a data driven approach to creating highly accurate 3D Pointclouds.