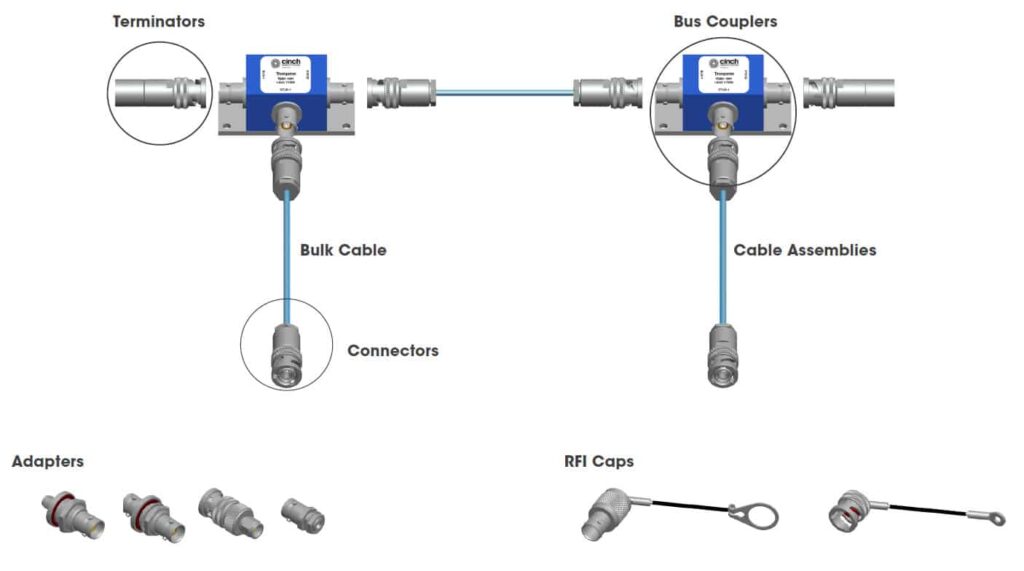 Cinch Connectivity Solutions have announced the availability of MIL-STD-1553B Twinax cable assemblies. Built using Trompeter TWC-78-1 and TWC-78-2 cable types, the assemblies are terminated with Trompeter PL75, 3 slot connectors, commonly used in MIL-STD-1553B systems.
These cable assemblies complement Trompeter's MIL-STD-1553B Bus Coupler family, with lead and lead-free versions available in 1 to 8 stubs.
The Trompeter line contains two (2) cable types used in 1553B applications:
The M17/176-002 – high temperature cable commonly used in harsh environments
The 78-1 and 78-2 cable assemblies – most commonly used in test labs
These military standard, on-the-shelf fixed length cable assemblies, promote fulfilment of quick-turn customer requirements common in many test environment applications.