The Sustainable Mobility Digital Event will be taking place on the 26th May 2020, 2-5pm CET. This will be a platform of conference sessions and interesting speed networking breaks, where participants will focus on the newest challenges that the industry faces and how they can be overcome, market trends, autonomous technologies, innovations, and the general future outlook.
The purpose of the Sustainable Mobility Digital event is not only to gain knowledge but also offer networking opportunities which will give participants a chance to meet automotive industry experts.  After each session, there will be a speed networking break where participants will have a total of 14 face-to-face business meetings.
There will be the opportunity to be involved in two live panel discussions on Electrification – Future of eMobility and Sustainability of Key Industry Players, plus engage by participating in a Q&A through a global chat and polls.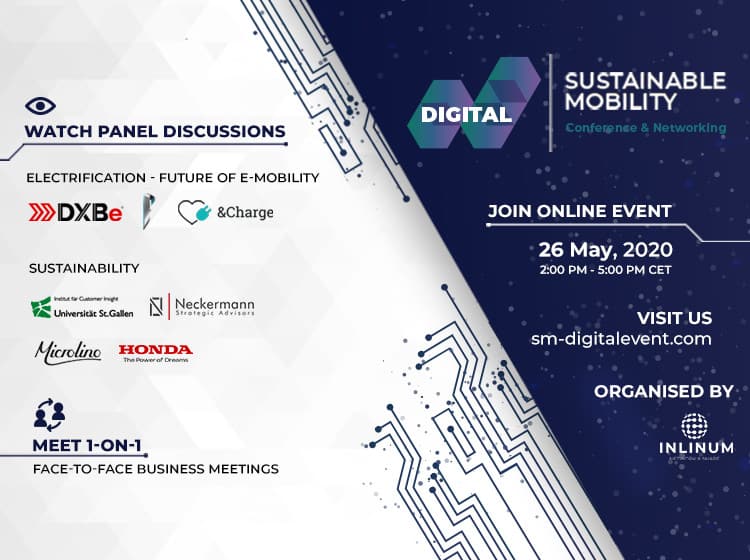 Please note: this event is exclusively for Automotive industry companies (suppliers, industry experts, associations, OEM's, etc). Organizers have a right to remove any non-related participants.
Tickets: https://hopin.to/events/sustainable-mobility-digital-event