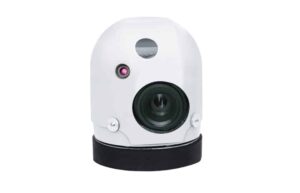 ZALA Aero, a developer of unmanned aerial systems (UAS) and associated equipment, has announced the launch of a new high-end aerial imaging payload for the company's UAVs. The Z-16F2R4 camera payload features a full-frame 61 megapixel sensor for improved remote sensing and aerial imagery.
The high-accuracy, high-resolution camera, available with 20/35/50/85 mm lenses, provides superior ground sample distance (GSD) for aerial images. GSD is the distance on the ground between two neighboring pixels on the image, or a measure of how much ground is captured by one pixel. This capability makes the payload ideal for drone-based orthomosaic mapping, dense point cloud and 3D model generation, and volumetric calculation.
The new payload also provides an optional HD 720×576 video camera that provides UAV operators with a live video feed, as well as on-board video recording capabilities to a 256 GB SD card.
Find suppliers and manufacturers of cameras and imaging systems for UAV >>