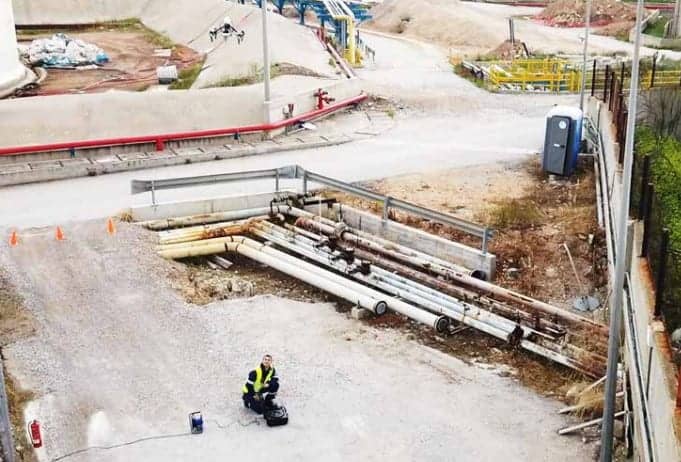 Elistair has released a case study outlining how its Ligh-T tethered UAS (unmanned aerial system) power station was used to provide persistent aerial imagery and situation awareness to responders during a simulated refinery fire scenario at facilities owned by Hellenic Petroleum in Greece.
Download the full case study here
The scenario involved a fire breaking out after the crash of a tractor into a pipeline junction connecting two Hellenic Petroleum Refineries and two other oil and gas companies. UAS services provider Hellenic Drones SA deployed a DJI Inspire 1 drone tethered to Elistair's Ligh-T station, allowing the National Fire Brigade, the police and ambulance services to efficiently co-ordinate their efforts.
The entire system took just 8 minutes for Hellenic Drones SA to set up, and provided live-streaming imagery of the area up to 3km from the incident site. The entire operation was transmitted directly to a control room, where the head of the fire department was able to make rapid decisions based on the live intelligence.
Elistair's Ligh-T power station provided continuous power to the drone, considerably enhancing its endurance, with a backup battery allowing the drone to remain airborne in case of a power cut. Full HD images were directly retransmitted from the pilot's mobile phone to the control station situated 1km away.
To find out more about how Elistair's tethered power stations for drones can provide persistent situational awareness for incidents in high-risk environments, download the full case study from Elistair's web site.
Watch a video about the simulated refinery fire scenario and the role played by Elistair's Ligh-T below: