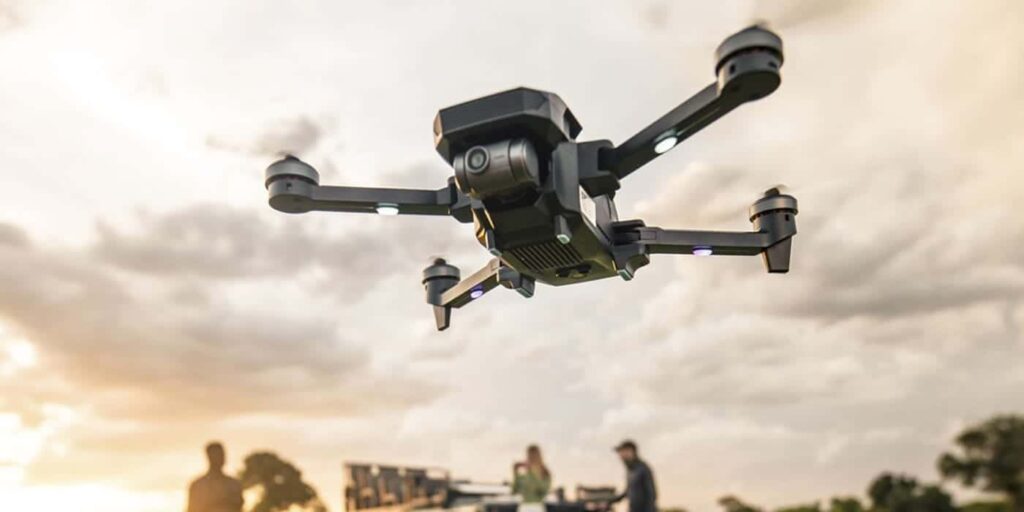 Yuneec has announced the launch of a new consumer quadcopter drone designed to deliver 4K aerial photography. The Mantis G is a foldable unmanned aerial vehicle (UAV) featuring a gimbal-stabilized camera, automatic landing and a 33 minute flight time.
The Mantis G's Waypoint Mode allows users to define an exact autonomous flight route by selecting individual waypoints on a map. Visual Tracking Mode lets the drone follow the pilot automatically. In addition to its creative photography features, the drone can also be used for racing, with a top speed of 72 km/h.
The drone can be controlled with a controller or voice commands via a smartphone using the Yuneec Pilot App. The new controller design features a modified antenna design, redundant frequencies (2.4 and 5 GHz) and a Smart Streaming feature that delivers stable communication and signal transmission between the drone and controller.
The Mantis G flight control software is based on the open source PX4 platform. Integrated No Fly Zones prevent the drone from flying into restricted areas such as international airports, and flight range can be limited using a virtual fence. The Mantis G's GPS and IPS sensors allow it to be flown both indoors and outdoors.