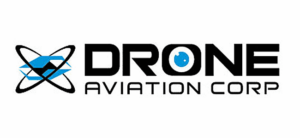 Drone Aviation Holding Corp., a developer of specialised tethered aerial monitoring and communications platforms, has announced that following the passing of its Chairman and CEO, Jay Nussbaum, it has appointed current board member, David V. Aguilar, as Chairman, and its current President, Dan Erdberg, to the position of Chief Executive Officer and director.
Mr. Aguilar formerly served as the Acting Commissioner of U.S. Customs and Border Protection and joined Drone Aviation's Board of Directors in January 2017. As Chairman, Mr. Aguilar will continue to contribute his valuable insights and expertise in his new role.
Mr. Erdberg has served as President of Drone Aviation Holding Corp. since October 2015 and prior to that held the position of Chief Operating Officer. As President, Mr. Erdberg has been primarily responsible for corporate development, strategic partnerships and capital markets strategies.
"When Jay asked me to join Drone Aviation, I was eager to support his vision because I recognized the potential for our tethered technology to positively impact the operations of the brave men and women that serve and protect this country. For the past two years, I have enjoyed working closely with Jay and the Drone Aviation team as they further developed and refined our product and sales strategies. Through hard work and dedication, management's efforts are now beginning to produce tangible results and I'm honored to advance Jay's long-term vision as Chairman of the Board," commented Mr. Aguilar.
Mr. Erdberg said: "Jay was committed to building a business that would empower people and enterprises to harness the potential of our tethered drone technology. Our growing deployments with customers, including the U.S. Border Patrol and the U.S. Army, are testaments to both his vision and focus. It is with great respect and admiration for all that Jay accomplished that we honor his legacy and build upon the foundation he created. On behalf of the entire team at Drone Aviation, our partners and shareholders, we wish to thank Jay for his contributions and send our heart-felt condolences to the Nussbaum family."
Jay Nussbaum joined the Board as Chairman in June 2015 and was named CEO of the company in April 2016. He played a major role in accelerating Drone Aviation's corporate development and commercialization programs, its recapitalization, and the recruitment of its management team and Board of Directors.