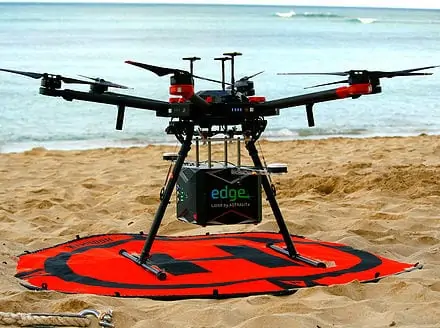 SBG Systems' direct geo-referencing solution has been selected by ASTRALiTe for their development of the world's first small-scale topographic and bathymetric scanning LiDAR.
The ASTRALiTe edge has been designed to operate from a small UAV platform and can undertake both topographic and bathymetric LiDAR scanning, detecting small underwater objects, measuring shallow water depth and surveying underwater infrastructure. The edge is also completely self-contained, with its own INS/GNSS, battery and onboard computer. Weighing around 5 kg it is ideal for UAV deployment and the prevision of faster, safer and more accurate bathymetric surveys.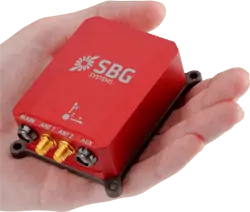 As part of the geo-referencing application, ASTRALiTe selected SBG Systems' ready-to-plug INS/GNSS solution, the Ellipse2-D. A compact INS with an integrated Dual-antenna survey-grade RTK GNSS receiver, the Ellipse2-D offers accurate Heading and Position providing Roll, Pitch, Heading, Heave, Velocity, and Position data in real-time and post-processing.
The ASTRALiTe edge also incorporates SBG System's Qinertia post-processing software. Accessing offline RTK corrections from more than 7,000 base stations located in 164 countries, Qinertia port-processing software greatly improves trajectory and orientation by processing inertial data and raw GNSS observables.
Speaking of the decision to work with SBG Systems, Director of Lidar Systems with ASTRALiTe, Andy Gisle said; "We needed a motion and navigation solution for our LiDAR. Our requirements included high accuracy along with low size, weight, and power. We are very pleased with both the Ellipse2-D and with the Qinertia software package. SBG helped us work through the integration and data processing."