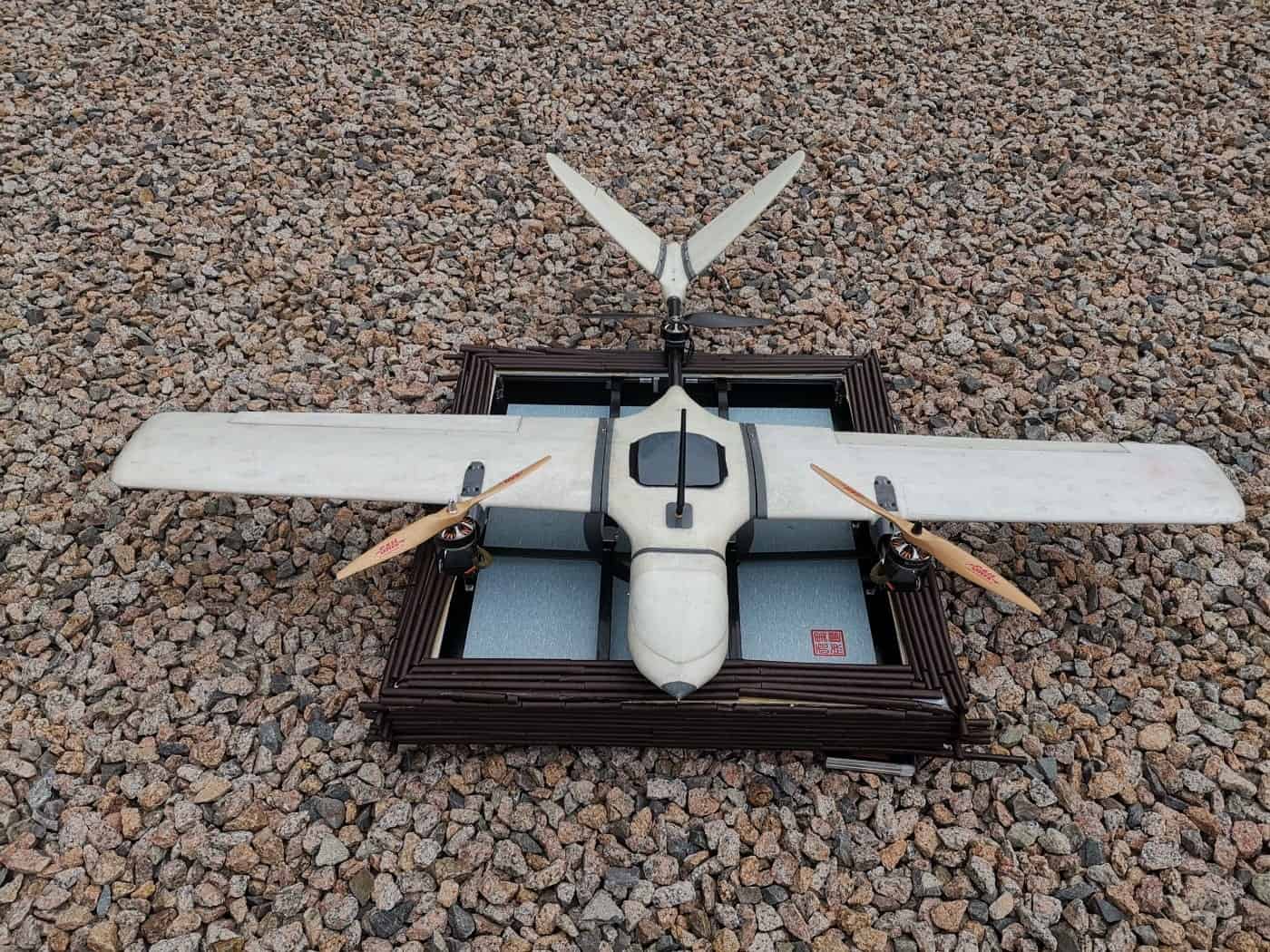 HEISHA have released a new unattended fixed-wing VTOL UAV designed for property and private land surveillance, that is capable of autonomous charging.
Designed primarily for ground and property inspections, the D.NEST S300 is a fixed wing UAV with VTOL capabilities. The platform can be launched via a smart phone and incorporates the C300 auto-charging station, which keeps it safe and stable whilst charging.
Find suppliers of Fixed-Wing VTOL UAVs >
The remotely operated inspection system includes the drone, charging pad, command centre and cloud-based services all seamlessly controlled via cell phone.
Capable of autonomous missions, it is designed to save time and support daily life by carrying out routine inspection work.
Providing live aerial video feed, the D.NEST S300 includes advanced control logic and an updated telemetry module with LTE/5G technology, to provide seamless data collection and transmission.