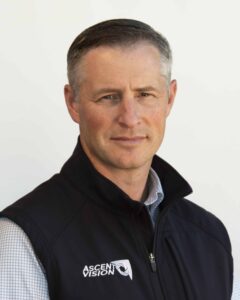 Ascent Vision Technologies (AVT) has announced the promotion of Lee Dingman to the position of President and Chief Commercial Officer. Lee commenced his new duties on the 1st August 2019, leading the commercial team towards business goals and objectives.
Lee Dingman has been a fundamental team leader at AVT since the company was established back in 2015. Lee's strengths in sales and strategy has helped the company achieve huge business growth and development. Lee joined Ascent Vision after a successful career in the Medical Industry. Prior to this, Lee served 9 years of military service as an Infantry Officer in the US Army. Lee is a combat veteran of the Iraq War and a 2000 Graduate of the US Military Academy at West Point.
CEO at AVT, Tim Sheehy, said "Lee has been an instrumental member of the leadership team at Ascent Vision since its founding in 2015 and he continues to lead the team into exciting new growth markets."
To learn more about AVT's counter UAS defense systems and high-performance, multi sensor, gyro-stabilized imaging systems for unmanned applications, visit www.ascentvision.com.