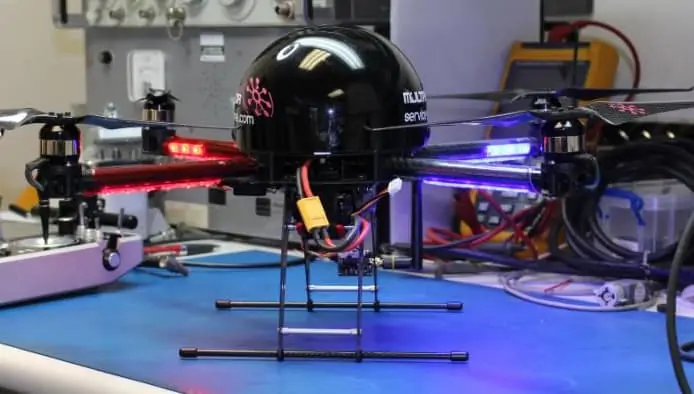 Boeing has announced its investment in Robotic Skies, a services provider that connects manufacturers and operators of commercial unmanned aircraft systems (UAS) with a global network of more than 170 civil aviation authority-certified repair stations.
Robotic Skies is the only global network of certified UAS maintenance centers. It offers comprehensive turnkey field service programs designed to keep UAS flying safely, efficiently and affordably around the world. Each service center in the network possesses the aviation expertise and factory training to ensure the mission readiness of a wide variety of unmanned aircraft.
"With safety as a cornerstone, we are shaping a robust operational ecosystem for on-demand mobility that supports the future of aircraft, air vehicles and autonomous systems," said Brian Schettler, managing director for Boeing HorizonX Ventures.
The investment is part of Boeing's disciplined, long-term strategy of entering into value-added partnerships that enhance and accelerate growth and deliver key differentiators for customers.
"Unmanned and autonomous commercial aircraft operations are increasingly mirroring those in manned aviation, including the need for quality maintenance provided by certified technicians," said Brad Hayden, founder and CEO of Robotic Skies. "This latest investment will allow us to continue to grow our global footprint and expand operational capabilities to support customers."
Boeing HorizonX Ventures led this funding round with participation from Thayer Ventures, Sun Mountain Capital and KickStart Seed Fund. The investment builds on a previously-announced collaboration with Robotic Skies, Boeing Global Services and its subsidiaries Aviall and Jeppesen to provide enhanced commercial UAS services.