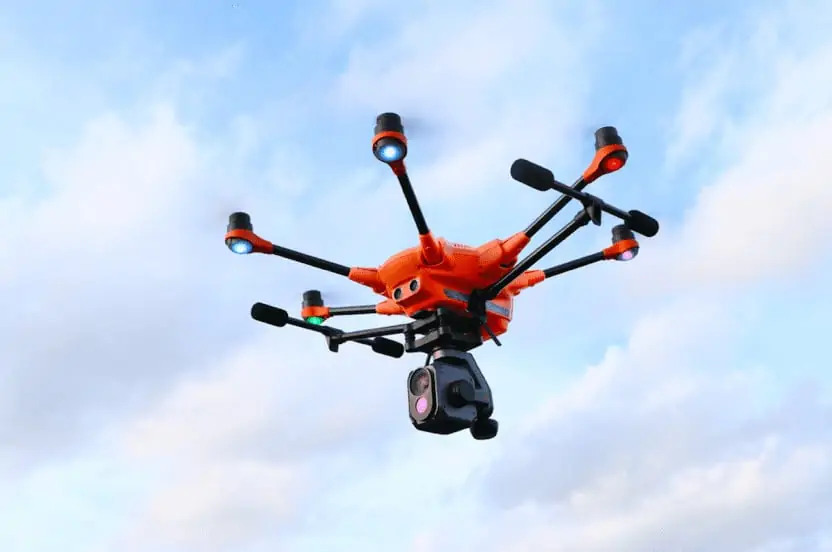 Yuneec, a developer of unmanned aerial vehicles for commercial and federal applications, and Mobilicom, a global provider of high-security communications solutions, have announced that the two companies have presented their jointly developed drone solution, the H520 SkyHopper, at AUVSI XPONENTIAL 2019 in Chicago.
The H520 SkyHopper is the first of two new high-end drone solutions that the two companies are currently co-developing for the government, federal and commercial markets, and which will be available shortly. Both UAVs are ideal for long-range, non-line-of-sight, beyond-line-of-sight and urban operations.
The H520 SkyHopper combines Yuneec's proven six-rotor H520 drone platform, which has been successfully established in the commercial mass market for many years, with Mobilicom's innovative SkyHopper technology, which provides secure data transmission, high-end cyber security and encryption and has already been validated by the Israeli Ministry of Defense and other government organizations.
The comprehensive security package of the H520 SkyHopper includes high-end encryption, dedicated and ISM frequency ranges, software-defined radio with secure data links and ISM jamming resistance. In addition, the drone solution minimizes backdoor cyber risks.
The H520 SkyHopper is a flexible end-to-end solution with practical add-ons for teams on land and sea, including ruggedized controllers and remote viewing terminals, networking, relay and more.