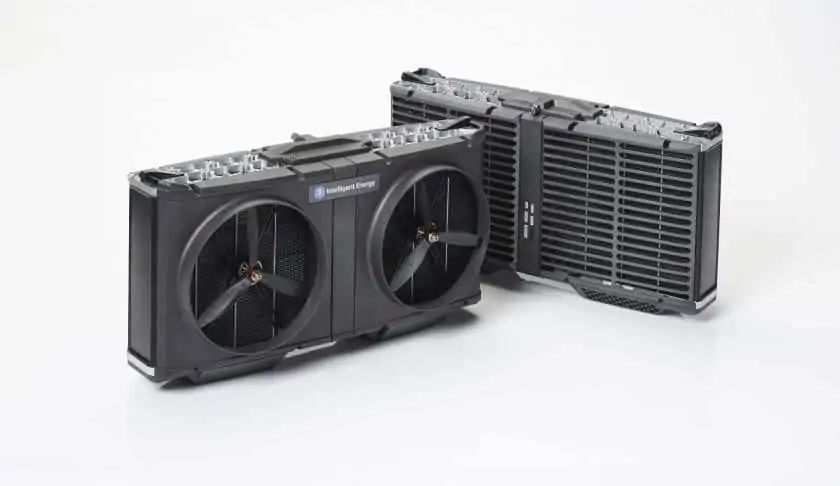 Intelligent Energy has announced that it has developed a 2.4kW fuel cell power product for the commercial UAV (unmanned aerial vehicle) market. The new module will be oficially unveiled at the AUVSI Xponential 2019 show in Chicago.
Intelligent Energy has to date launched four products specifically designed for commercial UAVs. These products provide a solution to the constraints of battery power and offer minimum downtime and fast refuel.
Recently, Intelligent Energy's 800W Fuel Cell Power Module was used to achieve a new World Record for the longest multi rotor flight time, conducted by South Korean company MetaVista. The multi-rotor UAV flew for 12 hours, 7 minutes and 5 seconds using liquid hydrogen to fuel the module. This record greatly exceeds the previous one held for 2 hours, 6 minutes 7 seconds, demonstrating just what can be achieved.
Find Suppliers and Manufacturers of Fuel Cell Systems
Lee Juby, Chief Sales Officer at Intelligent Energy, said: "We have the lightest and most power dense fuel cells available on the market and we continue to design new and innovative products to ensure we are leading the way in fuel cell power for commercial UAVs.
"Initially, we will be offering the 2.4kW to select customers with first deliveries planned for October 2019. The modules will then be made widely available to customers from early 2020. This latest product can achieve much longer flight times, for example on a DJI M600 frame with a 11 litre 350Bar hydrogen cylinder, a retrospectively fitted 2.4kW FCPM could achieve a flight time of over 2 hours compared to just 25 minutes with its battery power pack."
Two 2.4kW modules can also be linked in parallel to provide up to 4.8kW of power without the need for additional hardware. The module provides continuous power to the UAV and is hybridised with a small battery to manage the peak loads. The module can be fitted onto a number of off the shelf frames, however, efficiencies and flight time can be optimised further still on a customised frame.