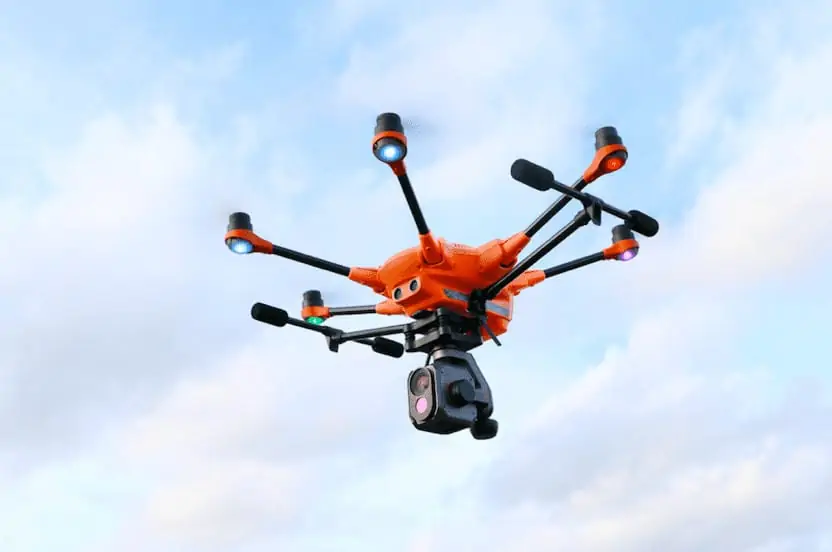 Yuneec International and Mobilicom have announced a strategic partnership to offer the commercial and federal markets new advanced solutions for their unmanned aerial needs, based on Yuneec´s commercially proven hexacopter H520 UAS (unmanned aerial system) and Mobilicom´s SkyHopper and LTE technology. Both sUAS, which will be known as H520 SkyHopper and H520 SkyHopper LTE, will incorporate high-end cyber security and encryption, dedicated frequencies and interference-avoidance capabilities, and will be offered as customizable, flexible and scalable end-to-end solutions.
"In listening to the needs of our Commercial & Federal customers within this segment, it was our objective to come up with a solution that would answer their pain points. The partnership with Mobilicom enables us to successfully address these unmet needs and offer them two groundbreaking products," stated Joe Schamuhn, CEO of Yuneec Europe.
The commercial and federal drone solutions will provide a highly secure offering that includes high-end validated encryption, dedicated and ISM frequency bands, Software Defined Radio or LTE + Secured Server Data Links and ISM jamming resistance. Both sUAS also mitigate backdoor cyber risks that are of high concern by Federal organizations in many Western countries.
Furthermore, the sUAS offer a complete solution with add-ons for teams on land and sea including ruggedized controllers and remote viewing terminals, flexible payloads as well as optional capabilities such as RTK/PPK precision, networking, relay and more.
Mobilicom's CEO, Oren Elkayam, commented: "SkyHopper brings a high-end, End-to-End solution for the government, federal and commercial market, embedded into Yuneec's mass marketed proven commercial drone system. This offering serves as an unmatchable, cost-effective drone solution for the Commercial and Federal market."