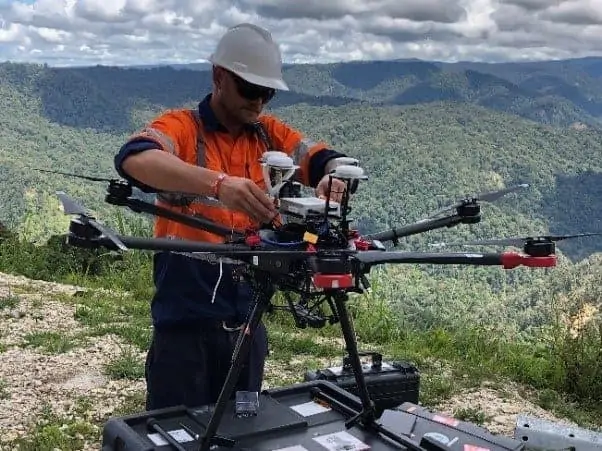 Insitu Commercial Solutions (operating through Insitu Pacific Pty. Ltd.) has announced that it has recently conducted a series of aerial data collection operations in Papua New Guinea (PNG) after obtaining its first approval to undertake commercial Unmanned Air Systems (UAS) operations in the country.
A first for Insitu Commercial Solutions, this activity also is a first for Papua New Guinea, with Insitu demonstrating proficiency and competence in becoming the primary contracted UAS operator in PNG.
"The approval in late 2018 was a direct result of our global history of safe, professional operations and close collaboration with the regulators in PNG," said Andrew Duggan, vice president and managing director for Insitu Commercial Solutions. "Insitu Commercial has been working closely with the Civil Aviation Safety Authority (CASA), PNG and other government regulatory bodies to demonstrate safe and effective integration of UAS into PNG airspace."
Over several weeks, Insitu undertook multiple remote sensing activities with visual line of sight (VLOS) UAS in direct support of earthquake remediation activities for clients in the remote and challenging highlands regions.
The advanced UAS Light Detection and Ranging (LiDAR) and Photogrammetric sensors collected high resolution and accurate datasets that were processed to provide point cloud and imagery products.
By having reliable and precise information delivered in a timely manner, these products enable Insitu's clients to make informed business decisions more rapidly than through conventional data collection means.
"This achievement is a testament to the experience of our professional aviation staff in operating safely and effectively in some of the world's more remote, rugged locations," said Esina Alic, Insitu president and CEO. "This endorsement from CASA and PNG will not only mean Insitu is able to expand commercial service-based offerings throughout the Asia Pacific region, but it also will mean that PNG-based enterprise clients now can benefit from the remote sensing technologies that Insitu is providing to mining, oil and gas, environmental and government entities globally."