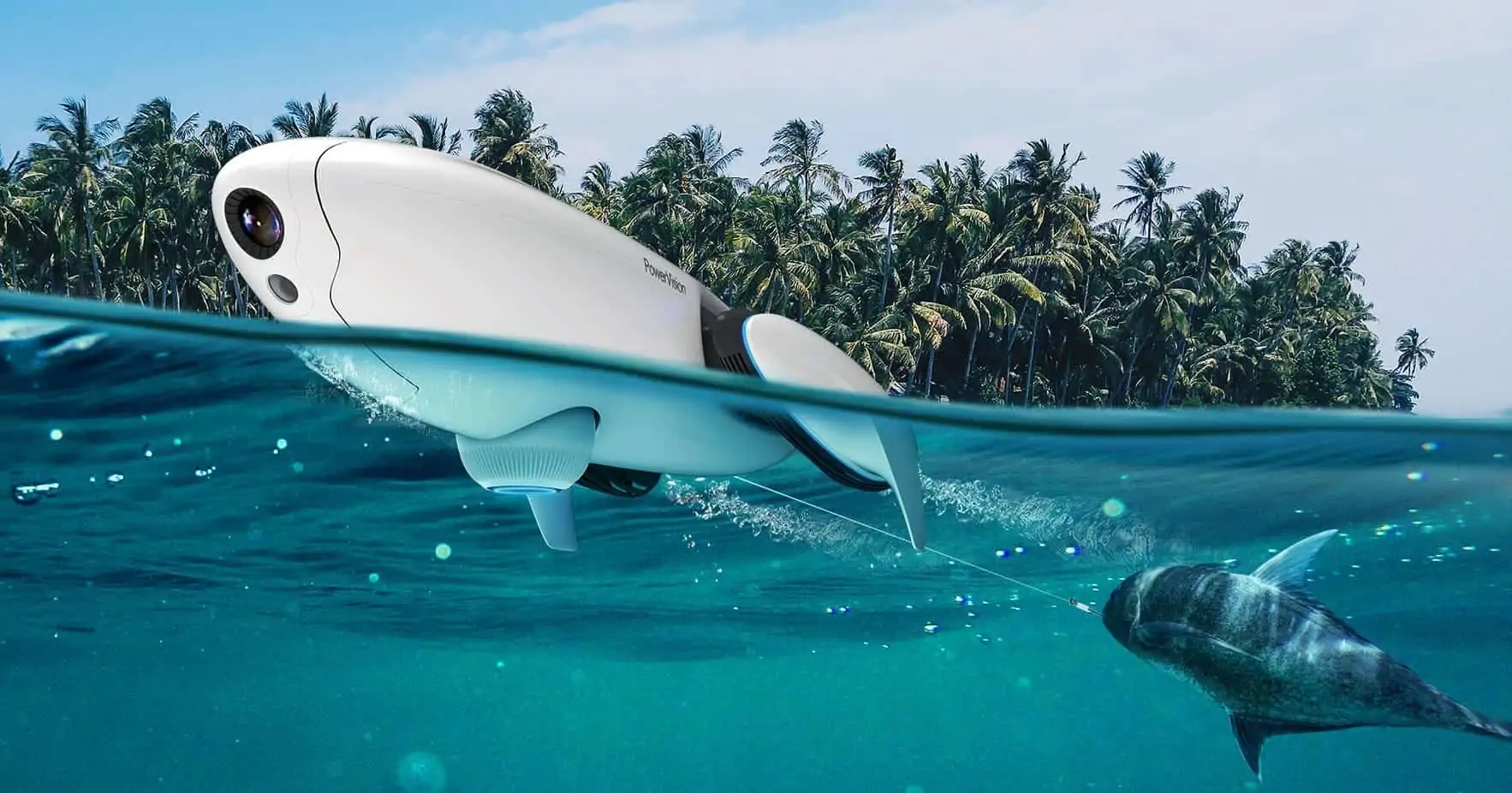 PowerVision Technology Group, a developer of UAV (unmanned aerial vehicles), has extended its drone offerings to include marine vessels PowerDolphin, PowerRay, and PowerSeeker.
The PowerDolphin unmanned surface vessel (USV) is capable of capturing 4K photography and video, it's equipped with intelligent fishing functions, also water mapping functions. It comes in 3 different packages consisting of the Standard, Explorer, and Wizard models which will be ready to ship by the end of the first quarter of 2019.
Wally Zheng, the founder, and CEO of PowerVision said: "The PowerDolphin is a new lifestyle robot that is not only suitable for water sports, photography, and fishing. It is a product that will help a scientist explore marine life in many different ways. From ocean reefs to animal observation the PowerDolphin is a multipurpose tool."
Intelligent fishing and waypoint mapping
PowerDolphin provides applications for intelligent fishing. Through external mounting equipment, it can find fish, lure fish, and perform troll fishing. The remote-controlled PowerDolphin can directly tow hooks and lure fish to any desired location.
The PowerSeeker intelligent fish finder can be used to enhance the ability to find fish with real-time detection within 131 ft. underwater to help anglers accurately determine active fishing spots. Equipped with an intelligent sonar device and GPS waypoint function, drawing underwater topographic maps is a first in the marine drone industry.
Equipped with a 220° dual-joint rotation 4K camera
PowerDolphin's front nose is equipped with a 220° dual-joint rotation 4K camera to achieve above water and underwater photography or video. Whether it is thrilling water sports, an exciting bait dropping process, or the magnificent sea scenery below, all can be glanced at from the first-person view perspective.
The 4K high-definition images captured by PowerDolphin can be sent in real-time via ultra-long-range wireless 1080P image transmission to our multi-product dedicated APP Vision+. Users can click on the Vision+ button to achieve a flip camera preview and recording interface, thus ensuring the camera rotated more than 90°.