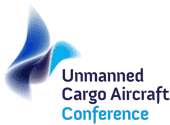 The 7th edition of the global Unmanned Cargo Aircraft Conference will take place during Amsterdam Drones Week, November 28 2018, at RAI Amsterdam, in The Netherlands. During the conference, internationally renowned speakers will introduce UCA development projects and potential applications.
Speakers from Wings for Aid, The World Bank, US Cargo Systems, TNO, University of Twente, Astral Aerial Solutions, (UN)MANNED, Singular Group, Avy and Delft University of Technology will share the status of the latest developments and trends in the field of unmanned cargo aircraft.
The presentation titles include:
Medical Drone Flight in the Netherlands
Silent Delivery Drone, Silentium
Africa – The next frontier for Commercial Drones
Key learnings of Cargo Drone mission for UN in Dominican Republic
Opportunities for Cargo Drones in Africa and Lake Victoria Challenge
FlyOx Cargo Drone, and more.
Furthermore, the program will also include a 30-minute press announcement. Amsterdam University of Applied Sciences, Netherlands Aerospace Centre (NLR) and University of Twente will launch a new initiative with the purpose to accelerate the introduction of unmanned cargo aircraft.
The complete program includes 10 speakers from international well-known companies, associations and start-ups.
For further information about the conference, visit https://unmannedcargoaircraftconference.com/