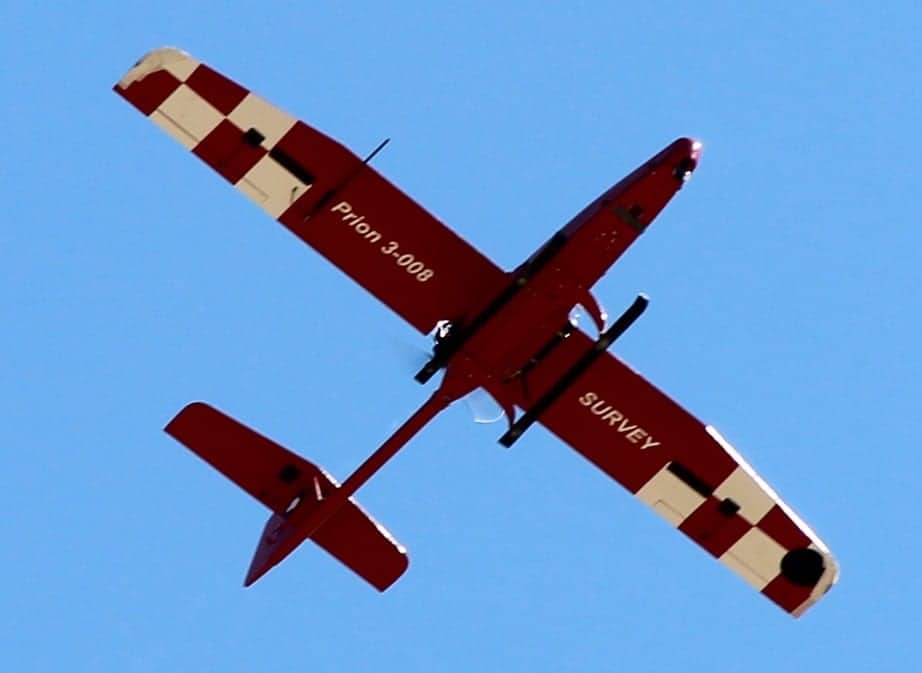 UAVE, a developer of fixed-wing unmanned aerial systems (UAS) and a UAS training provider, has announced that it is offering UK CAA (Civil Aviation Authority) approved commercial drone training courses. These courses are ideal for those who wish to use quadcopters & fixed wing aircraft for commercial purposes or safety awareness training, and for pilots who wish to obtain a PfCO (Pilot for Commercial Operations) licence for aircraft up to 20Kg.
UAVE's training courses incorporate a combination of classroom-based learning, use of flight simulators, in-the-field practical sessions using the company's own training fleet of fixed wing aircraft, and on-the-job support for clients' commercial operations. Students can also gain experience of payload integration of LiDAR, IR / EO camera, aerosol sensors and a parachute descent delivery system.
Available training includes a one-day Safety Awareness Training course, a two-day Theory Training course, and a three-day Theory Training course including a flight test. Modules covered during these courses include:
Air Law and Responsibilities
UAS Airspace Operating Principles
Airmanship and Aviation Safety
Human Factors
Meteorology
Navigation and Charts
Aircraft Knowledge
Operating Procedures
UAVE drone pilot training courses are held at a number of locations throughout the UK, including at the Head Office BVLOS development and test flight centre in Ceredigion, Wales and the marketing suite at Diamond Hangar Stansted. For more information, please visit UAVE's training webpage.