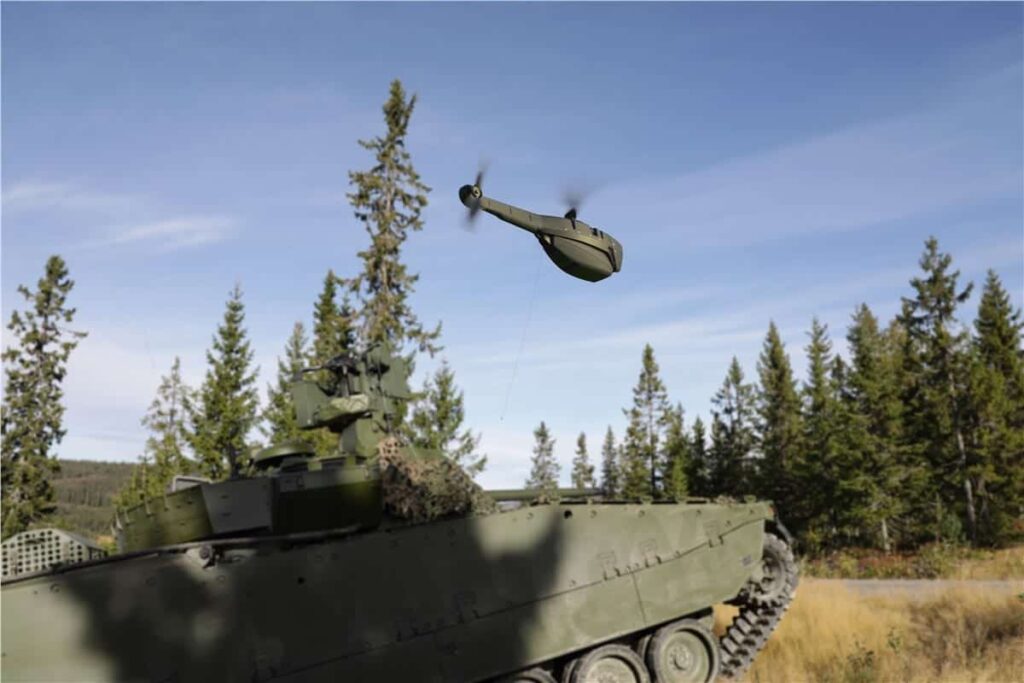 FLIR Systems has announced the launch of the FLIR Black Hornet Vehicle Reconnaissance System (VRS), featuring the Black Hornet 3 nano-unmanned aerial vehicle (UAV) designed for global military, government agency, and first responder vehicle-mounted operations. The Black Hornet VRS is based on an adaption of the Black Hornet Personal Reconnaissance System (PRS), the world's smallest combat-proven nano-unmanned aerial system (UAS). Black Hornet VRS enables the warfighter to maintain situational awareness, threat detection, and surveillance for battle damage assessment, pre-deployment and route and point reconnaissance, and targeting information without the need for warfighters to exit a vehicle.
The Black Hornet combines with the VRS to create a real-time situational awareness (RSTA) airborne system for warfighters protected inside a vehicle. The Black Hornet VRS includes a launch unit that holds multiple Black Hornet 3 UAVs and mounts to the exterior of any military vehicle, including armored personnel carriers, infantry fighting vehicles, and light utility vehicles. Operators inside a vehicle can use an integrated battle management system or only a display to launch and fly the Black Hornet 3 on its mission. The complete system is easily integrated with modern battlefield management systems and is vehicle platform independent.
Since 2011, the Black Hornet PRS has been fielded by more than 30 nations. The UAV enables small combat units, SWAT teams, and first responders with immediate intelligence, target-acquisition and reconnaissance capability. FLIR recently launched the Black Hornet 3, the latest version of the Black Hornet UAV, which offers improved speed and distance compared to previous versions.
"The Black Hornet Vehicle Reconnaissance System brings unique situational awareness and understanding to vehicle operators, and provides our warfighters improved safety on the battlefield," said Jim Cannon, President and CEO of FLIR. "The Black Hornet 3-powered VRS is representative of the company's new focus on delivering full-solution technology, and we look forward to playing a role in helping modernize our military customers."