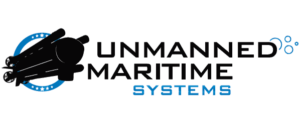 The Institute for Defense & Government Advancement (IDGA), a division of IQPC, has announced details of the 4th Unmanned Maritime Systems Summit, due to take place this October 24-26, 2018 in Norfolk, VA.
The summit will provide a unique and intimate setting for military leaders and their prospective vendors to discuss implementation of Unmanned Maritime technologies. A number of key thought leaders and industry experts have been confirmed for the conference to discuss the importance of Unmanned Maritime Systems, including both Unmanned Underwater Vehicles (UUVs) and Unmanned Surface Vehicles (USVs), in maintaining dominance in the maritime domain and the future requirements for Unmanned Maritime Systems.
Featured speakers include:
Deputy Commander/Technical Director, Commander, Task Group 80.7 – Naval Meteorology and Oceanography Command
Director of the Ship Systems & Engineering Research Division – ONR
Director, Submarine/submersible Design & Systems Engineering Gro – Naval Sea Systems Command
Deputy Assistant Commandant for Capability – U.S. Coast Guard
Computer Scientist; Distributed Autonomous Systems Group – NRL
Director, Center of Autonomy and Artificial Intelligence – CNA
OPNAV N951 Naval Special Warfare Branch Head – US Navy
Artificial Intelligence Expert – NRL
Roboticist, Expert in Reinforcement Learning – NRL
Principal Deputy Assistant Secretary of Defense for Homeland Defense – US Department of Defense
Program Manager, PMS 399 Undersea SOF Mobility – NAVSEA
Director, Center for Innovation in Ship Design (CISD) – Naval Surface Warfare Center, Carderock Division
Research Analyst – Center for Autonomy and Artificial Intelligence, CAN
And more!
Download the full conference agenda for full details of the speakers and discussions planned for this year's event.
For more information about being involved with this event, please review the Sponsorship Prospectus.