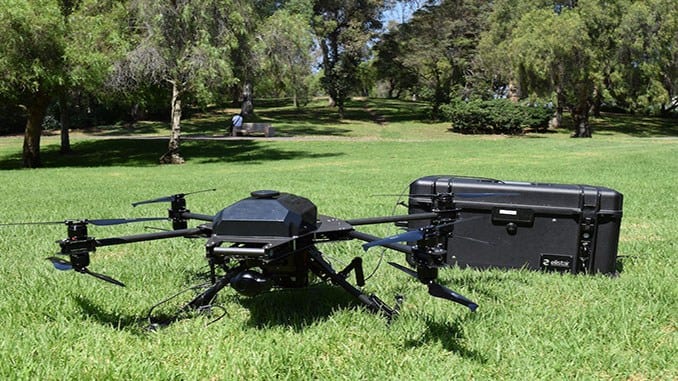 K2 Unmanned Systems, a manufacturer of unmanned aerial vehicles (UAVs), has announced that they are providing tethered solutions for their drones. Drone tethering eliminates the flight time restrictions of UAV technology. Tied to a power source on the ground, a thin cord is attached to the drone, providing continuous power, allowing the UAV to remain at altitude without having to interrupt the mission for a battery swap.
This technology is ideal for industries like first response and private security, whose responsibilities include long-term surveillance and area overwatch. With tethered drone solutions, operators can have unlimited aerial surveillance, such as 24/7 surveillance on wildfires, monitoring of crime scenes and large events, and unique viewpoints for maximum vigilance for private security.
K2 Unmanned has selected tether manufacturer Elistair to assist in the development of this new technology. Elistair tethers and K2 Unmanned UAVs are now compatible and available for build-to-orders.