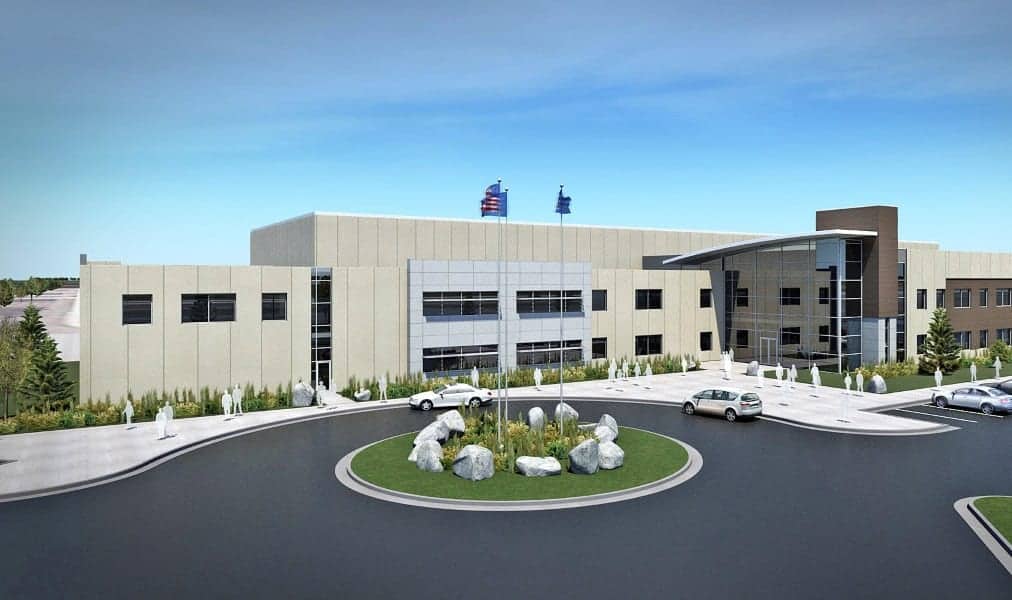 Grand Sky, the civil unmanned aerial systems (UAS)-focused research and development park, has announced that tenant General Atomics Aeronautical Systems, Inc. (GA-ASI) will significantly expand the company's presence on the property.
Under the agreement, GA-ASI's leased space will be expanded from its current 5.5 acres to 20 acres, all located along Grand Sky's coveted "beachfront," which provides immediate access to Grand Forks Air Force Base's 12,351-foot runway. Terms of the lease are in place for 10 years.
"This announcement is validation of the value Grand Sky provides to Grand Forks and the industry as a whole," said Thomas Swoyer, Jr., president of Grand Sky Development Company. "Our vision from the beginning was to attract world-class companies to Grand Forks and help them grow their UAS businesses here. Today's announced expansion certainly demonstrates that vision has become reality."
GA-ASI is a manufacturer of remotely piloted aircraft (RPA) systems, radars and electro-optic and related mission systems solutions. The company currently operates a Flight Test and Training Center in Grand Forks, with flight operations taking place at Grand Sky, in addition to other research activities. The company intends to use its expanded footprint at Grand Sky to support UAS aircraft and sensor testing, training and development activities.
"We're excited to expand our footprint at Grand Sky as part of our Flight Test and Training Center in Grand Forks, North Dakota," said Linden Blue, CEO, General Atomics Aeronautical Systems, Inc. (GA-ASI). "This growth, from 5.5 acres to 20 acres, will benefit our customers, as well as strengthen our commitment to the Grand Forks community as we further build out our test and training capabilities."