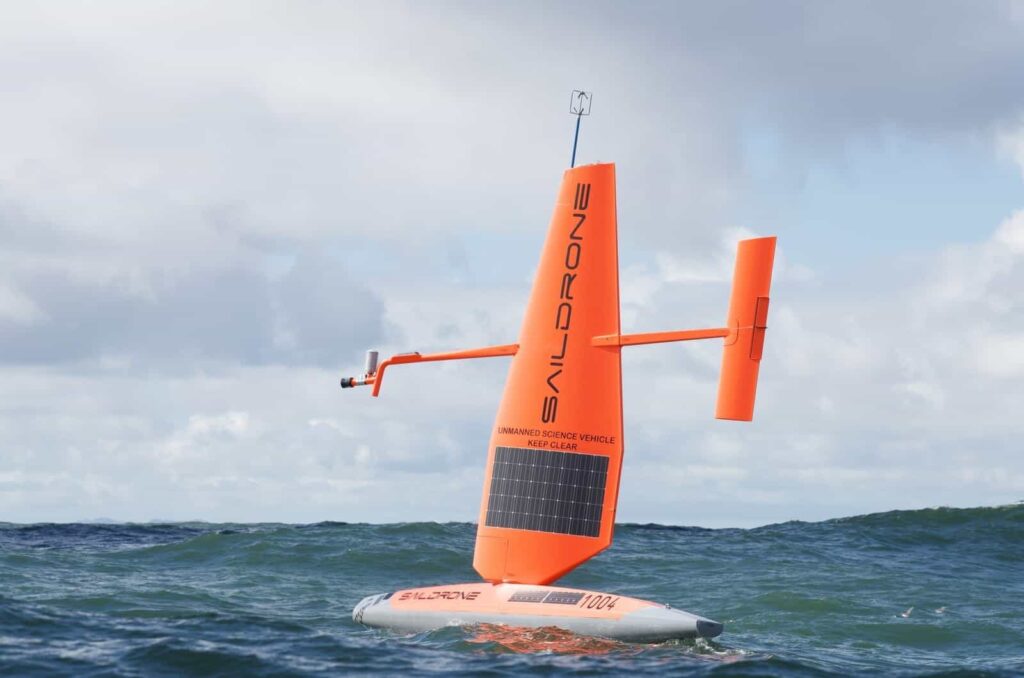 Saildrone, a provider of high-resolution ocean data collected via a fleet of unmanned surface vehicles (USVs), has announced that it has closed a $60 million round of Series B funding to scale up its global fleet of ocean drones to help monitor the state of the planet in real time. This round of funding was led by Horizons Ventures, with participation from existing investors. This brings the total amount raised by the company since its commercial debut in 2016 to almost $90 million.
Saildrone envisions "a quantified planet," and is building the next generation of ocean infrastructure to provide critical data for understanding the weather, managing fish populations, and enabling in-situ ocean science at a global scale. Since its inception, Saildrone has successfully partnered with US agencies such as NOAA and NASA to provide high-quality ocean observations. Now, as part of its expansion, the company recently announced a multi-year collaboration with Australia-based CSIRO and the opening of operations in the Southern Ocean from Hobart, Tasmania. Saildrone has also opened a 200,000 square foot advanced manufacturing facility in Alameda, CA. This expanded facility will enable Saildrone to accelerate its manufacturing and deployment of the 1,000 autonomous vehicles required to achieve global coverage of the world's oceans at a six by six degree resolution.
"This is a major milestone for Saildrone, as deploying this new global infrastructure is a key enabler for our vision of 'a quantified planet,'" says CEO Richard Jenkins. "The fleet we're building will provide unprecedented high resolution in-situ data that will increase our understanding of the planet by orders of magnitude and thus benefit the vast majority of the world's population."
"Big data can help us understand changes in the state of the planet for generations to come," said Bart Swanson, Advisor at Horizons Ventures. "Saildrone is on the frontier of quantifying those changes, and we are excited to help Saildrone turn the concept of a quantified planet into reality by achieving global coverage of the world's oceans."
"Saildrone aims to demystify the vast ocean for the mutual benefit of science and industry," says Bilal Zuberi, Partner at Lux Capital. "Scientists could determine real-time and evolving ocean health; governments could track the impacts of off-shore drilling; fishing companies could determine when they've overfished an area and it's time to move on; businesses could model weather patterns and changes better. The impact of collecting and interpreting all this new data will be as deep and impactful as the ocean, itself."
"We had invested in a pioneering constellation of satellites for earth observation and are excited to embark on this new adventure to explore the earth's oceans. Saildrone will bring to ocean and weather data what SpaceX and Planet brought to the space industry – cheap and reliable access combined with a constellation approach," said Ion Yadigaroglu, Managing Partner of Capricorn's Technology Impact Fund.