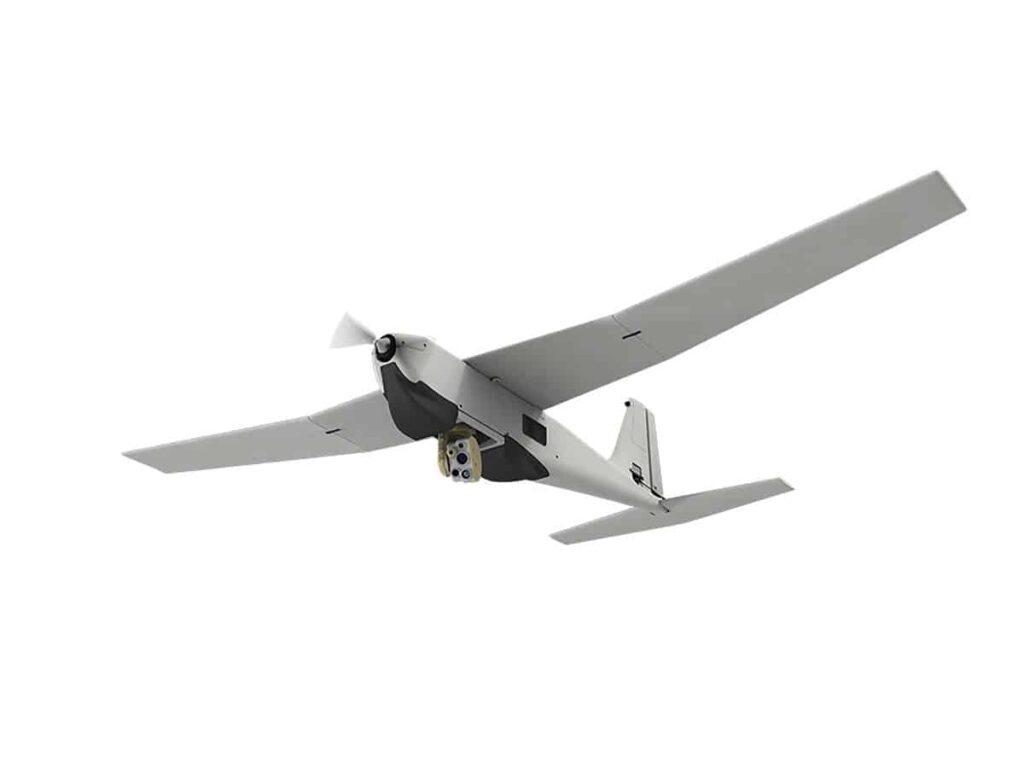 AeroVironment and system and software developer ESG Elektroniksystem- und Logistik-GmbH have announced that the German Navy has acquired the AeroVironment Puma maritime unmanned aircraft system (UAS). The Puma systems will include the Mantis i45 sensor and pocket Remote Video Terminal (p/RVT). AeroVironment partnered with ESG to satisfy the requirement of the Bundesamt fur Ausrustung, Informationstechnik und Nutzung der Bundeswehr (BAAINBw) for an urgent operational requirement.
"Our Puma unmanned aircraft system, equipped with our Mantis i45 sensor suite and pocket Remote Video Terminal, packs significant capabilities into a portable platform that can operate on naval vessels without the need for modifications to the host ship," said Kirk Flittie, vice president and general manager of AeroVironment's Unmanned Aircraft Systems business segment. "AeroVironment's small UAS have helped transform the way U.S. and allied forces plan, train, equip and operate. Fielding Puma to the German Navy provides rapid and effective force protection as well as interoperability with NATO forces, supporting coalition mission integration."
German Navy adoption of the Puma system marks another step in the growing need for and fielding of UAS for the international surface combatant and coastal craft market. With the Family of Systems (FOS) concept, customers can add other AeroVironment UAS that will augment capabilities and utilize the same ground control station and software for added simplicity and efficiency.
AeroVironment developed the Puma system to win a 2008 United States Special Operations Command (USSOCOM) competitive program of record and subsequently supplied the system to the U.S. Navy Expeditionary Combat Command Coastal Riverine Forces, the U.S. Army for convoy and ground troop support and the U.S. Marine Corps. The Navy procured Puma AE systems for use aboard Patrol Craft and also deployed them on a U.S. Navy Expeditionary Fast Transport (T-EPF) ship in support of counter organized crime operations in the Caribbean. The Puma system is also being deployed by multiple international partners.
The United States Department of Defense established the designation RQ-20B for the block 2 Puma AE small UAS. The block 2 Puma AE system includes a more powerful and lighter propulsion system, lighter and stronger airframe, long-endurance battery, precision inertial navigation system and an improved user interface. The all-environment Mantis i45 gimbal sensor suite for Puma AE delivers an improvement in small UAS image resolution and ISR capability.