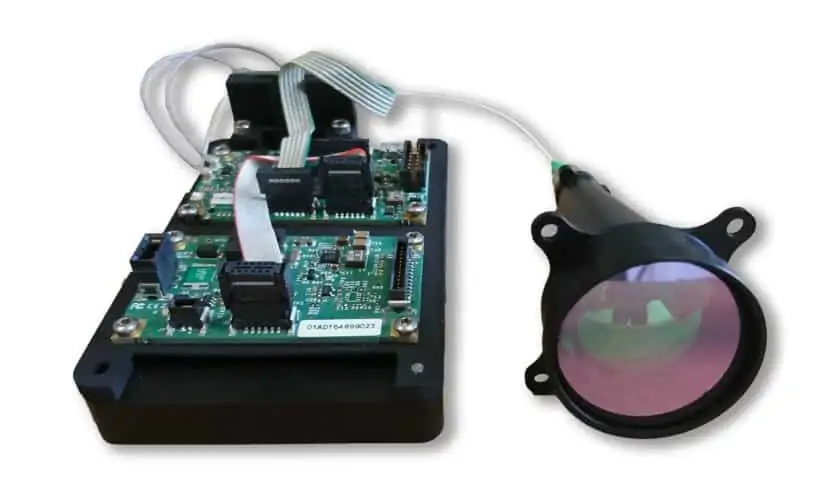 SensUp, a developer of laser-based electro-optical systems, has announced the launch of the LRF 1550 SR+, an OEM laser rangefinder designed to meet the different SWaP (Size, Weight and Power) requirements of multi-functional optronic solutions such as unmanned aerial vehicle (UAV) gimbals within the same system. The new system will be presented at the SPIE DCS 2018 defense and security event in Florida.
The LRF 1550 SR+ is a mono-channel fully fibered Laser Rangefinder based on a patent-pending single-lens collimator technology used as the aperture of both the emission and reception channels.
The design is a modular kit configuration with the opto-mechanical collimator on one side and the laser and electronic module on the other, linked by an optical fiber. No alignment is needed, and no parallax error is possible; the alignment between channels is guaranteed by design over the whole range.