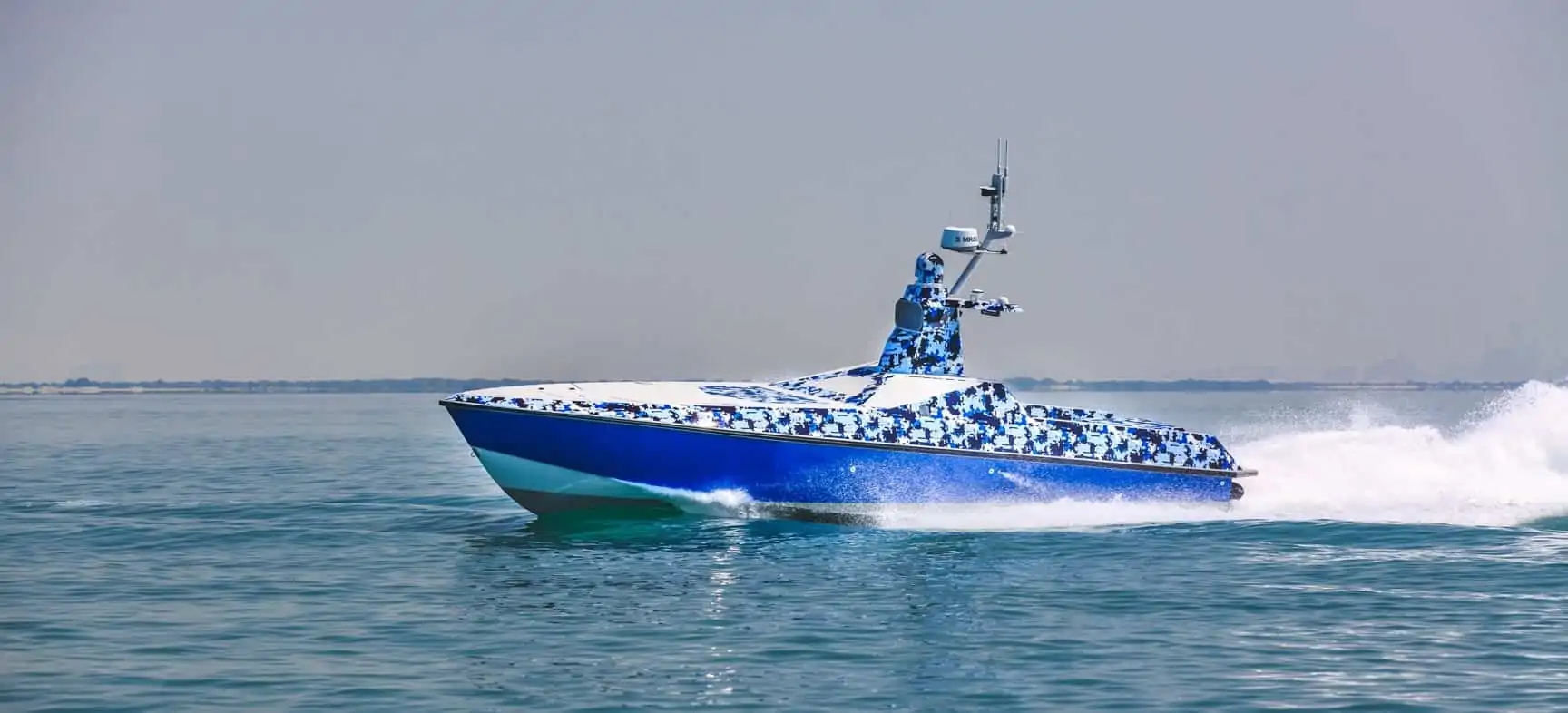 Al Seer Marine Technologies has announced the introduction of its second generation Unmanned Surface Vessel (USV) system. Al Seer's platforms can be customized and configured to suit any waterborne operations, from offensive Naval operations through to commercial environmental projects. By utilizing a wide range of Commercial Off The Shelf (COTS) equipment and in-house integration capabilities, Al Seer Marine Technologies have created highly adaptable USV systems.
Lee Drinkwater, Al Seer's Head of BD & Strategy, commented: "We are thrilled to bring our next generation USV System and series of platforms, just in time for February's UMEX exhibition in Abu Dhabi. Our non-export controlled USV Systems allow customers with a desire for Marine Unmanned Solutions to take advantage of highly adaptable, versatile and technologically competitive solutions, without the additional frustrations of cumbersome and complex export bureaucracy."
Find suppliers of Unmanned Surface Vessels >
With a growing demand for Unmanned Systems in the rapidly developing autonomous space, innovation, design and flexibility are critical. Al Seer Marine Technologies' modular USV System isn't bound by any existing platform; their team of designers and experts can build to an exact specification, or utilize and adapt existing platforms to suit every type of operation. The system is operated from a ground control station and can be deployed in manual, remote, semi-autonomous and fully autonomous modes. Al Seer engineers can integrate Commercial Off The Shelf (COTS) and legacy Government Furnished Equipment (GFE), Communication equipment, optical and sensor arrays.
Al Seer Marine Technologies also offers an extensive number of finance and leasing options, as well as through life support, training and fleet maintenance.