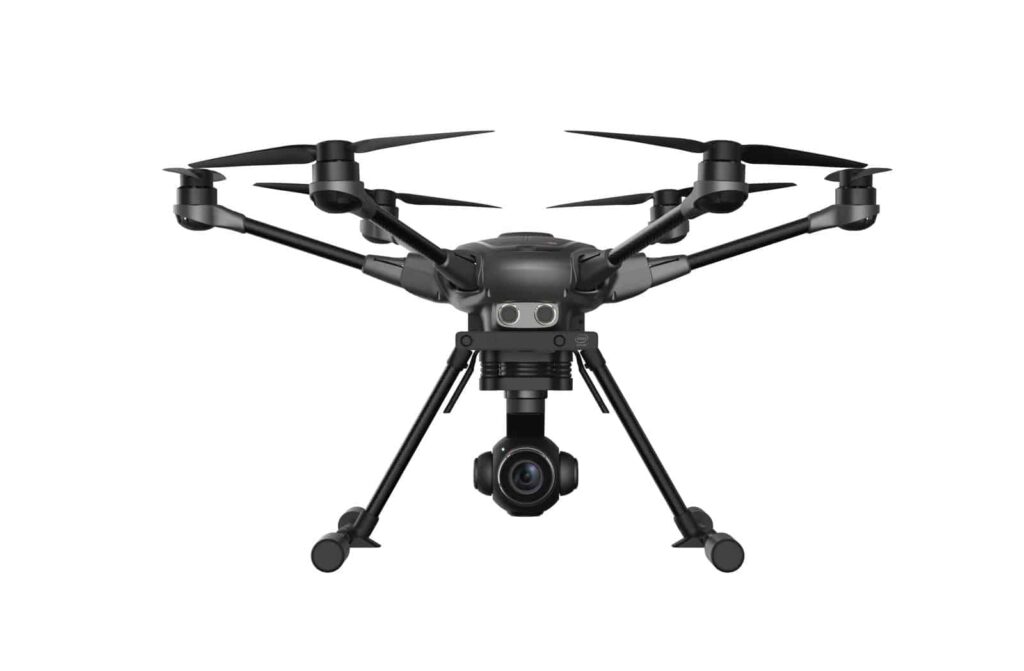 Yuneec International has announced the unveiling of a new fixed wing drone, the Firebird FPV, and a racing drone, the HD Racer. Additionally, the company has also announced the second generation of its six-rotor hex platform, Typhoon H Plus.
"We take great pride in addressing what our customers desire in drone technology to ensure each evolution in our product line pushes brand and industry standards," said Wenyan Jiang, chairwoman and co-founder of Yuneec International. "The entrance into the fixed wing and racing categories provides an opportunity for pilots and enthusiasts to use Yuneec products in fun, new ways and expand their creative possibilities."
Typhoon H Plus, the second generation of Typhoon H, features Yuneec's all-new, larger, highly stable six rotor hex airframe. With a 40 percent reduction in noise from previous hex models, and stable flight in winds up to 30mph.
Designed with the creative consumer in mind, Typhoon H Plus is equipped with a high aperture one-inch sensor camera capable of 20 megapixel stills and 4K resolution video at 60fps. The new model also features an improved low-light performance compared to previous models. A continuous rotation gimbal combined with retractable landing gear provides seamless 360-degree unobstructed views.
Typhoon H Plus comes equipped with Intel RealSense Technology, a sophisticated collision avoidance system that detects obstacles and intelligently navigates around them. With this feature, drone pilots can worry less about obstacles and focus more on their flight path and camera work.
Additionally, the Typhoon H Plus is accompanied by a newly redesigned Android-based ST16S controller, which includes a large, high brightness seven-inch integrated display and HD 720p video downlink for real-time video reception.
The Firebird FPV provides a fully immersive real-time outdoor flight experience, allowing the user to fly as if they were in the cockpit of a real airplane. The lightweight fixed-wing design extends the flight time to 30 minutes, which allows users to experience the nature of piloting an aircraft in one continuous journey, soaring the open sky or performing acrobatic maneuvers including inverted flight, rolls and loops.
Pilots can enable Safety Mode to remove all concern of flying too low by making it impossible to descend below the set floor altitude. The Firebird FPV also features Return Home, Geo Fence and Auto Landing capabilities.
The HD Racer, Yuneec's first racing drone, fits in the palm of your hand and once in the air, gives pilots an immersive experience. Built-in flight stabilization, with beginner and advanced modes, allow any skill level of pilot to experience drone racing. Its compact size, protected blades, and durable construction make it safe to fly indoors.
While in the air, pilots can seamlessly navigate through any obstacle with an optimized, all-digital, low latency HD video downlink. Additionally, pilots can record and share their best racing moments in high resolution 1080p at 60fps. If pilots do catch an obstacle, 'Flip-Up' mode automatically uprights the downed HD Racer to maximize flying and minimize downtime.