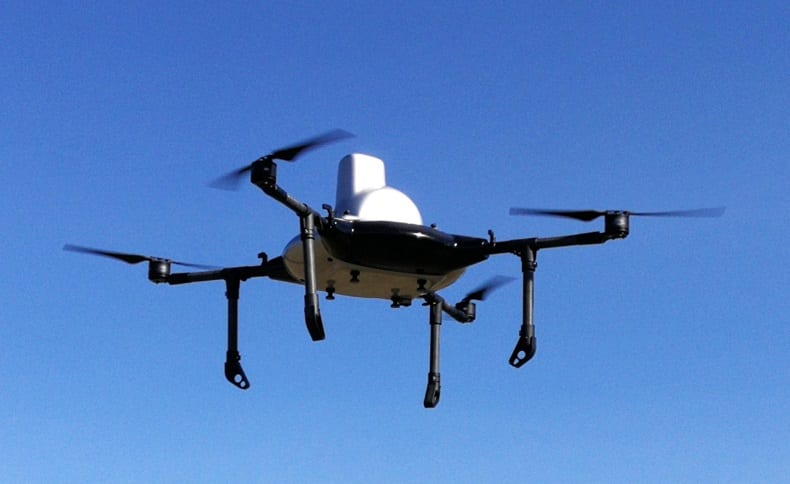 Cicer One Technologies, a provider of data privacy solutions, and AVIDRONE Aerospace, a manufacturer of commercial and industrial unmanned aerial vehicles (UAVs), have announced a partnership to combine AVIDRONE's proprietary flight control and mission planning software with Cicer One's point-to-point, globally-accessible information management system. Together, they deliver a secure, fully private, flight control and data capture solution for drones.
"We realize that government agencies, large enterprises, and industrial users of drones need to keep their data and flight missions 100% in their control from end to end," said Scott Gray, founder and CEO of AVIDRONE Aerospace Inc. "By partnering with Cicer One, we are able to create a data privacy solution for UAS vehicles that no cloud-based control for drones can achieve."
"Third-party cloud services have become the standard for internet enabled devices in the drone industry. This exposes sensitive mission data to third parties for access and monitoring. By partnering with AVIDRONE we can provide a seamless product solution for their customers. Drone operators will own and control their private data, keeping sensitive information out of the hands of third-party service providers," said Bob Embleton, CEO of Cicer One Technologies Inc.
Data privacy and control is paramount for secure drone use and applications globally. Cicer One and AVIDRONE believe that no third-party, manufacturer, or cloud based service should transact or jeopardize critical information about how corporations, government agencies and industrial users of drones manage their data collected by UAS. Combining their technology opens up a new way to operate fleets of drones by multiple users globally, without compromising mission critical data.