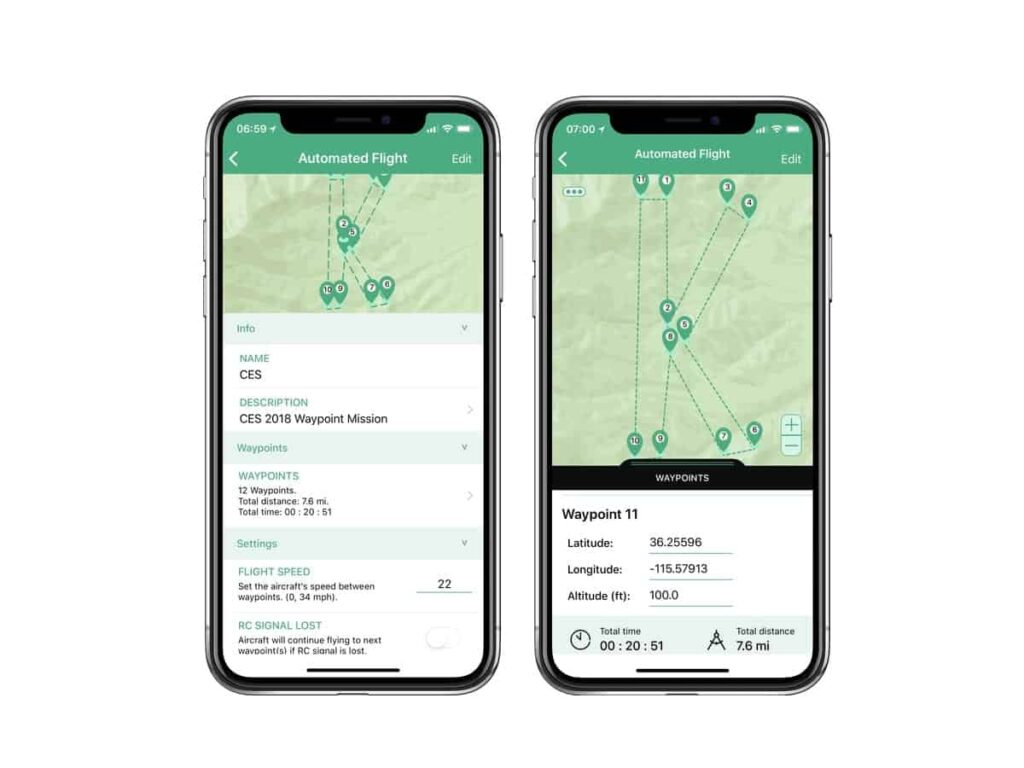 Kittyhawk, a developer of commercial drone operations software, has announced the addition of new features to its drone operations platform. Kittyhawk is adding an automated flight system to its Flight Deck feature set to work in conjunction with its recently released secure live streaming feature.
The new automation features allow operators to plan missions in the Kittyhawk mobile application and then execute the entire flight from takeoff to landing with unlimited waypoints. The app has incorporated safety features to ensure that operators are not able to initiate an automated flight to a place beyond the range of the radio and drone; like trying to launch a mission in California when the user is currently in New York. The Kittyhawk software uses the geolocation of the operator to show only flights that are possible to complete — avoiding potentially expensive and dangerous mistakes.
"Enterprise customers are constantly asking the Kittyhawk platform to do more and more across the entire workflow," said Jon Hegranes, Co-Founder and CEO of Kittyhawk. "The addition of automated flights coupled with encrypted live audio and video streaming further validates our industry-leading market share."
Working in conjunction with select enterprise customers, Kittyhawk's automated flight system complements the recently released multi-channel secure live video and audio streaming feature. For example, a law enforcement customer can set the drone to fly the perimeter of a scene and their entire team can securely access a video feed right from their mobile devices and give audio feedback to the operator in real time. A filmmaker can set a path perfectly parallel to a bridge and get a perfect shot with a completely consistent speed and altitude.
"Automated flights are the first step in an exciting roadmap of new features for the enterprise team in 2018. We've been working closely with our industry-leading enterprise customers to really understand their challenges and we are excited about the solutions Kittyhawk is delivering to them," said Josh Ziering, Co-Founder and Chief Pilot.
Kittyhawk includes many other pre-flight, inflight and post-flight features including weather forecasting, risk assessments, flight profiles, live air traffic, secure data encryption, secure domestic cloud storage and more.