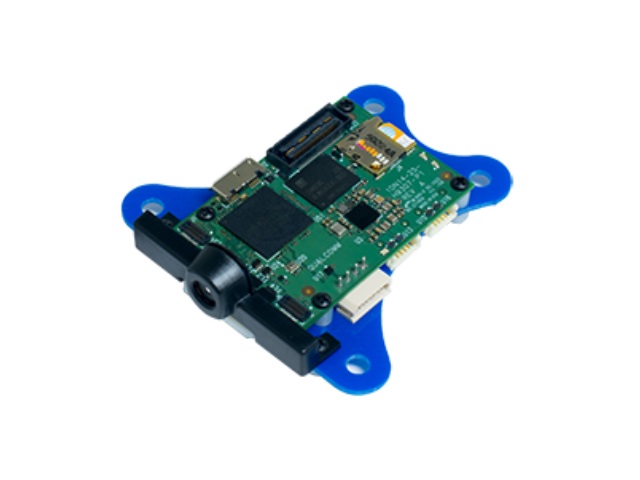 AEE Aviation Technology has announced that it will integrate the Qualcomm Flight embedded drone development platform to bring advanced functionality to AEE's consumer drone family of products.
Qualcomm Flight will unify AEE's key drone design platforms, allowing seamless connectivity with cameras, flight control, wireless connectivity and positioning safety protocols.
"By integrating Qualcomm Flight into the AEE family of consumer drones, we further our mission to bring the best of class drones to everyone," said Mike Kahn, chief marketing officer, of AEE Inc. "Qualcomm Technologies has long been an industry leader in mobile chip architecture. Combining their chip strength with the superior AEE drone design allows AEE to bring to market more compact, smarter and less costly drones for fun, exploration or productivity."
"We are pleased AEE Aviation Technology has chosen Qualcomm Flight to enhance their exciting portfolio of consumer drones," said Dev Singh, director, product management, Qualcomm Technologies, Inc. "The AEE Mach 1, powered by the Qualcomm Flight drone platform, is designed to provide a big step forward in terms of drone safety, usage and retrieval that was previously only available in professional high-end drones that AEE Aviation technology is now bringing to entry-level consumers and advanced enthusiasts alike."
The forthcoming AEE Mach 1 is a smart mini-cam drone tailored for aerial shots utilizing a professional quality Sony image sensor, and equipped with a 4-Axis EIS system, and features special effects such as automatic beauty and scene mode, defogging shooting and more.
With Qualcomm Flight, a highly optimized platform targeted specifically for consumer drones and robotics applications integrated into its design, the Mach 1 is a compact drone that gives the user longer flight time, more safety and control with obstacle avoidance features. Mach 1 is engineered to deliver real-time photos and videos on any smartphone, and comes with three user-friendly control modes.