UAVE Ltd., a leading developer of large long-endurance fixed-wing unmanned aerial vehicles (UAVs), has partnered with Unmanned Systems Technology ("UST") to demonstrate their expertise in this field. The 'Silver' profile highlights the benefits of UAVE's fixed-wing UAV platforms for a wide variety of scientific, commercial and security applications.
UAVE's focus is on the development of the Prion Mk 3 large-format fixed wing UAV, a globally-deployed aircraft with a flight endurance capability typically only exceeded by military unmanned vehicles. Uses to date include geophysical, LiDAR and photogrammetry surveying, in addition to surveillance in support of land/marine law enforcement and border patrol forces. The Prion Mk 3 is an ideal platform for situations where beyond visual line of sight (BVLOS) operations is a pre-requisite.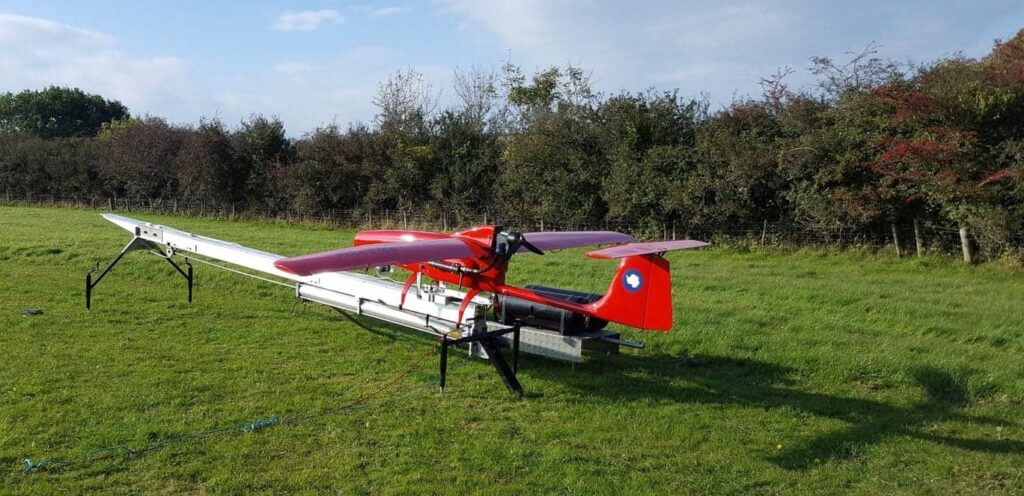 The Prion Mk 3 is designed to undertake missions of up to 1000km range without refuelling, making it a unique long flight endurance platform with the ability to field flexible payloads such as magnetometers, cameras, LiDAR, data recorders, GPS and real-time satellite communications. It is powered by a 120cc four-stroke petrol engine, with an ECU that precisely controls fuel and ignition for optimum performance under any conditions. Engine data is logged to an external removable recorder, with real-time feedback of systems vital statistics to ensure safe and successful operations.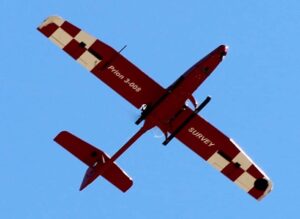 The UAV can take off from a grass airstrip or can be launched with an inclined compressed air launcher if space is restricted. Landing gear options include tricycle wheels, or skids if a launcher is used. Both take-off and landing can be performed manually or autonomously via the autopilot.
The Prion Mk 3 is a highly flexible UAV platform and can fulfil a variety of roles, including:
Over land: Border Surveillance and Security, Wildlife Conservation, LiDAR Surveying, Orthophoto Production and Topographic Mapping, Meteorological/Scientific Surveys, Agricultural Crop Management, Humanitarian Aid
Maritime: Port Security, Anti-Smuggling and Anti-Piracy, Wind Farm Surveys
UAVE also offers full pilot and ground station operator training for fixed-wing UAVs as well as multi-rotor drones. The training incorporates a mixture of classroom based learning, use of flight simulators, in-the-field practical sessions and on-the-job support for commercial operations. Training centres are located throughout the UK.
To find out more about UAVE and the Prion Mk 3, please visit their profile page:
https://www.unmannedsystemstechnology.com/company/uave-ltd/