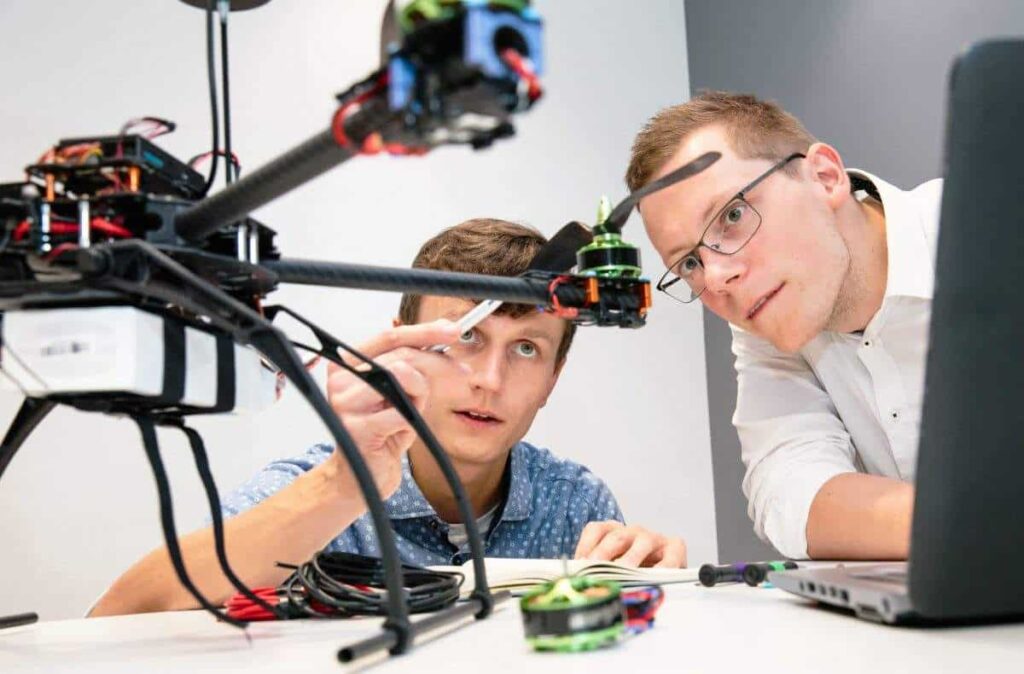 SafeDrone, an initiative of Lufthansa Technik, has announced the launch of a new online service, Health Condition Monitoring (HCM), allowing manufacturers and users to monitor the technical condition of their drones after a mission is completed. This proven procedure from manned flight is now also available for unmanned aircraft. Initially, data-driven post-flight analysis is available for such critical drone components as batteries, flight controllers, motors and propellers.
The in-house SafeDrone development is initially available for new models from drone manufacturers Aerialtronics, germandrones and Matternet as well as the H520 from YUNEEC. Other manufacturers will follow in the coming months. The flight controllers read and standardize the flight and sensor data needed for status-dependent fault analysis, sending this information on to the HCM platform. Component run-times will be measured and system-specific analysis can be carried out. The complex vibration patterns of a quadcopter, for example, can be determined throughout the life-cycle, and specific fault types can be recognized. An imbalanced propeller can be clearly identified – as can a loose screw between the motor and the casing.
Drone operators benefit from status analysis, and repairs can be carried out at the optimal time rather than either too early or in reaction to a critical situation. Servicing programs will be more effective, making drone operation more reliable. Over the medium or long term, the pre-flight check for unmanned aircraft may become unnecessary. HCM is also of interest for the further development of drones. Manufacturers can use the analysis for quality control and for industrial benchmarks as they design future models.
"With the HCM platform, we have made a great step forward for status-dependent fault analysis on drone components, and this will benefit all involved," says Philipp Koehler, HCM Project Leader in the "SafeDrone" team. "But we are already working on enhancements for the product, for example on preventive warning measures and improved fault identification, so as to further reduce maintenance effort and improve reliability."
Only German servers are used for data analysis and storage. Currently, registered SafeDrone users have free access to use the service. The HCM system is constructed in such a way that it can be understood even by pilots with little technical experience. The platform shows the user the exact fault, based on the analyzed error indications, along with a maintenance recommendation, without the need to add extra sensors to the drone.