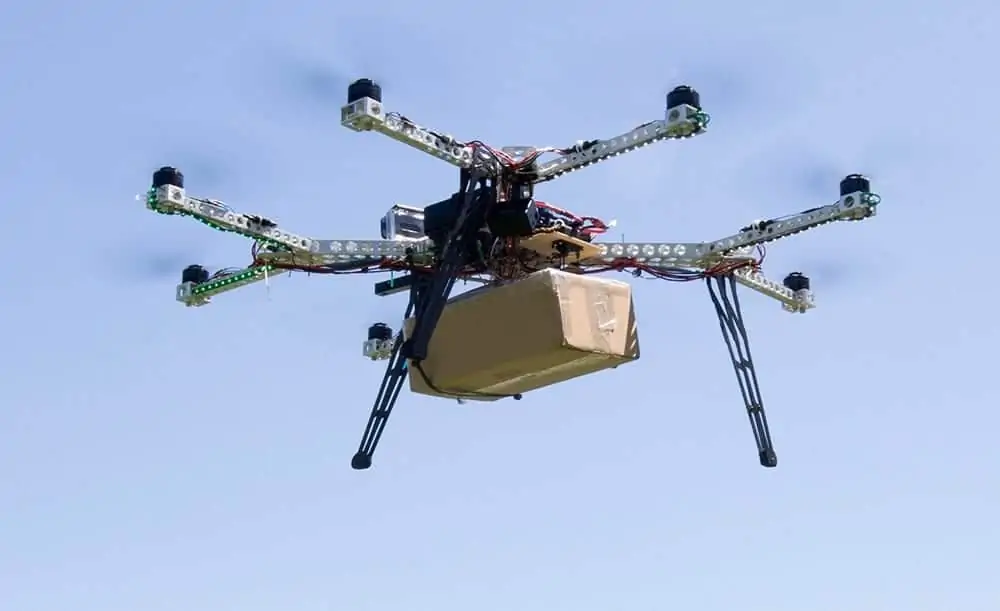 Workhorse Group, a provider of electric mobility solutions to the commercial transportation sector, has announced that it has commenced implementation of agreements to test and operate its new N-Gen electric van, which features an optional integrated HorseFly Unmanned Aerial Vehicle (UAV) Package Delivery System.
The electric N-Gen van, with lightweight composite body, will provide an anticipated range of 100 miles on a single charge. An optional gasoline range extender will add an additional 75 miles. In early on-road testing, the N-Gen has demonstrated a 60-65 MPGe efficiency.
The carbon-fiber, high-efficiency octocopter Horsefly drone launches from the roof of the delivery van and delivers a package to its destination within the driver's line of sight. The patent-pending truck and drone HorseFly system is compliant with all current FAA regulations, and can carry a package weighing up to 10 pounds with a cost of approximately $.03 per mile.
"The new N-Gen platform represents a new day for last-mile delivery," said Stephen Burns, CEO of Workhorse. "With agreements now in place to test and operate N-Gen vehicles in several cities across the United States, Workhorse continues to be on the front edge of transformative innovation in the commercial transportation sector."
The N-Gen's 19-inch floor and 105-inch roof height maximize cargo space, reduce knee injuries and enhance driver ease of operation. Standard van options include all-wheel drive, automatic braking and lane centering, a best-in-class 26-foot turning radius and superior handling for maximum versatility. The built-in Workhorse Metron telematics system tracks in real time all van and drone parameters to optimize performance and efficiency. Additional configurations for telecomm service/municipal use, as well as 700-cubic-foot and 1,000-cubic-foot models, are expected in late 2018.