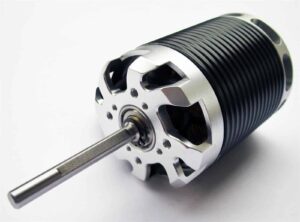 KDE Direct, a developer of brushless motors and components for unmanned aerial vehicles (UAVs), has announced that it has expanded into a number of new industries. Propelled by the success of its brushless motors and power systems, KDE Direct has expanded to secure partnerships in and supply to industries such as marine, aerospace and military, and robotics.
Find suppliers of Motors & Drives for UAS >
KDE Direct first entered the fixed and rotor wing industry over a decade ago when Patrick Koegler, a Biomechanical Engineer and R/C enthusiast, saw major flaws in the design and manufacturing of brushless motors and wanted to improve upon their quality and performance capabilities.
From the beginning, KDE Direct's mission has been to develop the latest technology using the best manufacturing practices in combination with world-class customer support. Upon achieving success, KDE Direct now intends to further technology well beyond aircraft.
KDE Direct's brushless motors are crafted to provide powerful performance, high torque, and long life, offering high speeds and maintenance-free operation in environments where sparking is dangerous or could negatively affect electronically sensitive equipment.
KDE Direct offers waterproof brushless motors for underwater mapping and unmanned vessels, high power motors for unmanned ground vehicles, and components offering long-lasting life for service robots. These motors are designed to provide high performance and zero-vibration operation for hours of maintenance-free usage. KDE Direct has implemented ISO 9001 certification for all production facilities. All of their products are RoHS (The Restriction of Hazardous Substances), CE (European Conformity), and WEEE (The Waste Electrical and Electronic Equipment Directive) compliant for commercial and industrial applications.