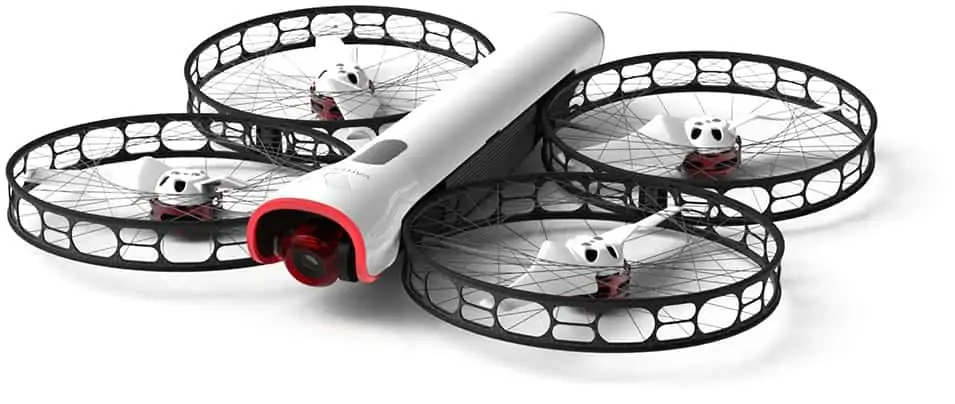 CNN has announced that it has received a first-of-its-kind Part 107 waiver from the Federal Aviation Administration (FAA) to fly a small unmanned aircraft system (UAS) over people. This approval represents an industry milestone, as this new waiver for the first time will enable real-world UAS operations over people. The waiver allows CNN to fly the Vantage Robotics Snap UAS in a diverse range of environments, including operations over open-air crowds of people, up to an altitude of 150 feet above ground level (AGL).
"This waiver signifies a critical step forward not only for CNN's UAS operations, but also the commercial UAS industry at large," said David Vigilante, SVP of Legal for CNN. "We are truly grateful to the FAA for allowing CNN to demonstrate its continued commitment to safe UAS operations."
The FAA waiver authorizes CNN to operate the Snap UAS, a frangible, 1.37-pound aircraft with enclosed rotors that is made of deformable material, over people. "Vantage created the Snap for the purpose of safely capturing aerial video over people," said Tobin Fisher, CEO of Vantage Robotics. "We are pleased that Vantage was able to work with CNN to present and establish the safety case for the Snap to the FAA."
CNN's successful waiver application is the product of over two years of research and testing on the part of CNN and Vantage Robotics. CNN's waiver application was based on the "Reasonableness Approach," under which an applicant's ability to operate a UAS safely over people is determined based on "the totality of circumstances," including the operator's safe history of operations, the safety features of the aircraft, and test data demonstrating that the UAS is safe to operate over people. "The Reasonableness Approach, which CNN designed and proposed to help the FAA analyze the safety of UAS flights over people, is precedent-setting and of significant importance to the commercial UAS industry," said Emily Avant, Senior Counsel for CNN.
This waiver is the latest success in CNN's cooperative efforts with the FAA to develop a repeatable process for Part 107 waivers to operate UAS over people. In 2015, CNN was selected by the FAA as one of the first three industry "Pathfinders" to develop safe uses of UAS in newsgathering, particularly in urban populated areas. In 2016, CNN received the first-ever waiver granted by the FAA to fly a small UAS over people, for a small tethered vehicle. Most recently, CNN was the first organization to be granted a Part 107 waiver by the FAA to fly a small UAS over people for closed-set motion picture and television film.
"We are delighted that the FAA has granted CNN a waiver that has a meaningful and practical application to our newsgathering operations," said Greg Agvent, Senior Director of National Newsgathering Technology and CNN AIR. "We believe that this waiver is scalable and usable across industries, and therefore represents significant progress for the commercial UAS industry as a whole."
CNN was represented by Lisa Ellman and Matt Clark of Hogan Lovells in the waiver application process. "We are pleased to have worked with CNN and the FAA in achieving this important step forward for the FAA and the UAS industry," said Lisa Ellman, Chair of Hogan Lovells' Global UAS Practice and Co-Executive Director of Commercial Drone Alliance. "We look forward to building on this progress through continued collaboration with the FAA and industry partners."